You are truly the master of your finances with the Affinity Credit Union Low Fee MasterCard, especially when you've successfully created an online banking account with CUETS, the financial institution which has issued this credit card. From their online portal, you will be able to manage your card by making payments, changing personal information, reviewing e-statements, and more. To find our official guides for logging in, account registration and card activation, please continue down this page.
Before you go ahead and submit any personal information online, take a moment to review the CUETS privacy policy to see how they plan on using the data they collect from you.
How to Login
To access your personalized CUETS online banking account, navigate to this webpage and supply your Username in the empty field. Once entered, proceed by clicking Sign In.

Continue by entering your Password into the space provided (displayed below). Click Submit and access to your online account will be granted.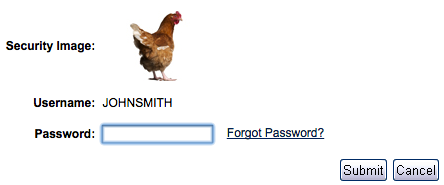 If you'd like retrieve a forgotten password, click on the Forgot Password? link located next to the password login field. This link will take you to a retrieval page where you must supply CUETS with your Mother's Maiden Name and your Date of Birth. After you've provided the necessary information, click Submit and follow the prompts found on the subsequent page to retrieve your forgotten password.

Activation/Registration
It is absolutely necessary for you to activate your credit card if you'd like to use your card to register for online banking or to make everyday purchases. You can activate your card by calling 1 (800) 561-7849 and you will be given some basic instructions by a customer service agent and/or an automated messaging system. Once you've completed the instructions and your card is ready for use, click on the Secure registration link (posted above) to begin the enrollment process for your online banking account. In the Sign In menu on the enrollment webpage, click New User/Enrol now to proceed.

To continue with your account registration, CUETS demands that you supply some basic personal information as well as set up your security and login credentials. Start by supplying your Card Number and click Submit. The next two steps involve you providing your security info followed by deciding upon a username and password for your account. After completing this step, your account should be registered with CUETS and you can begin to bank online. Best of luck!