I'm sure many of you often find yourself at a Kroger store, or one of their many other retail outlets or subsidiaries. It would be hard to avoid actually with over 2,700 supermarkets in the US. Why not benefit from your spending habits by getting the 1-2-3 Rewards Visa Credit Card? You could be earning 3 points per $1 spent on Kroger family brands, 2 points per $1 spent at Kroger stores and 1 point per $1 spent on all other purchases (where VISA is accepted). This card doubles as a rewards card and shopper's card, not just a Visa, and every time you collect 1,000 points you get $5 in groceries. Now, this card doesn't have the best APR. If you're credit score is good then you could be seeing a reasonably low APR of 14.24% but it goes all the way up to 24.24% if you have bad credit (APR is subject to change). The 1-2-3 Rewards Visa Credit Card is really only beneficial to those of you who frequent Kroger stores or other Kroger affiliated retailers. But hey, everyone needs groceries and the application process is as easy as 1, 2, 3! Some might find it to be a frustrating procedure, so let us guide you with our step by step tutorial.
First, take a moment to look through the privacy policy of US Bank, who will be issuing this credit card and therefore will be using your personal and financial information.
Requirements
Check that you meet the following requirements:
You are 18 years of age
You are a US Citizen
How to Apply
Step 1 – Find your way to the 1-2-3 Rewards Visa Credit Card homepage by following this link. Right below the image of the credit card, in the middle of the page, is an Apply Now link. Click on that to continue.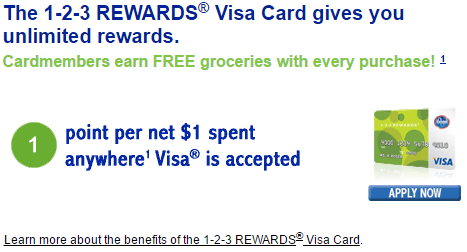 Step 2 – Although it's all the same credit card, you get to choose which design best suits your style. Click on one of the links, as shown below, to continue.

Step 3 – Now we'll begin filling out the application form. The first set of empty fields requires you to enter the following personal information:
Shopper's card number (optional)
Name
Date of birth
Social security number
Country of citizenship
Country of permanent residence
Phone number
Email address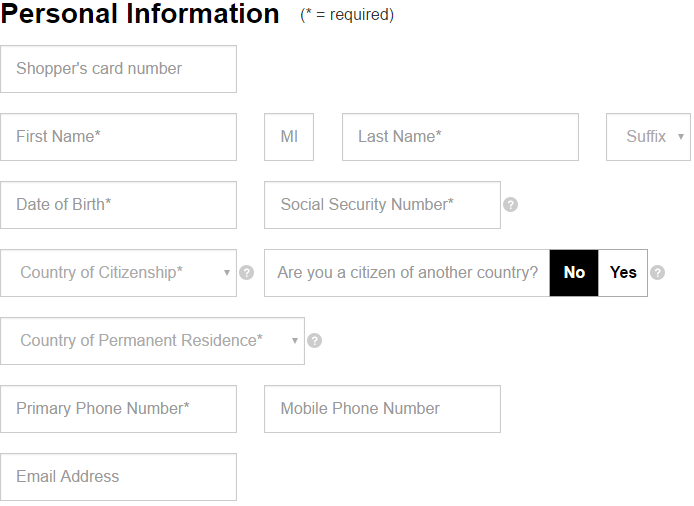 Step 4 – Type the following data into the housing information section:
Address
Time at address
Housing status
Monthly payment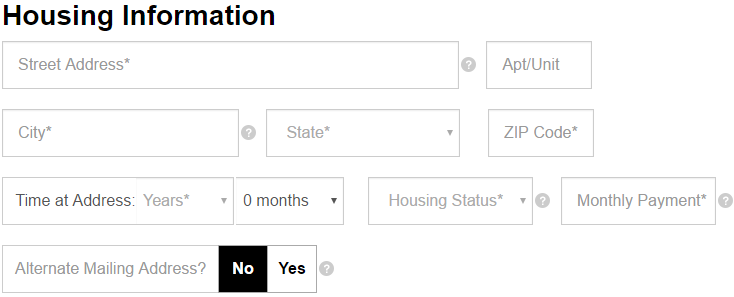 Step 5 – They will need to verify your income and employment information so you will need to provide your employment status, employer, occupation and annual income.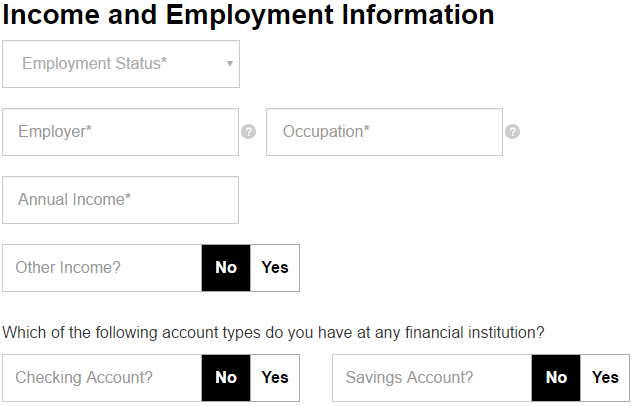 Step 6 – Should you wish to make a balance transfer you may do so at this juncture by clicking Yes and entering the necessary information. You may also wish to add another user to this account. If so, click Yes and provide their name, date of birth, social security number and mailing address. If neither of these situations apply to you then you may skip this step.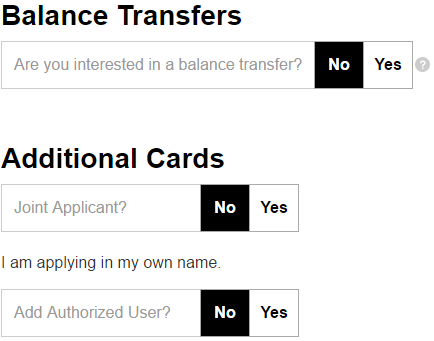 Step 7 – The final step is the easier step; read through the terms and conditions and accept them, before clicking Submit.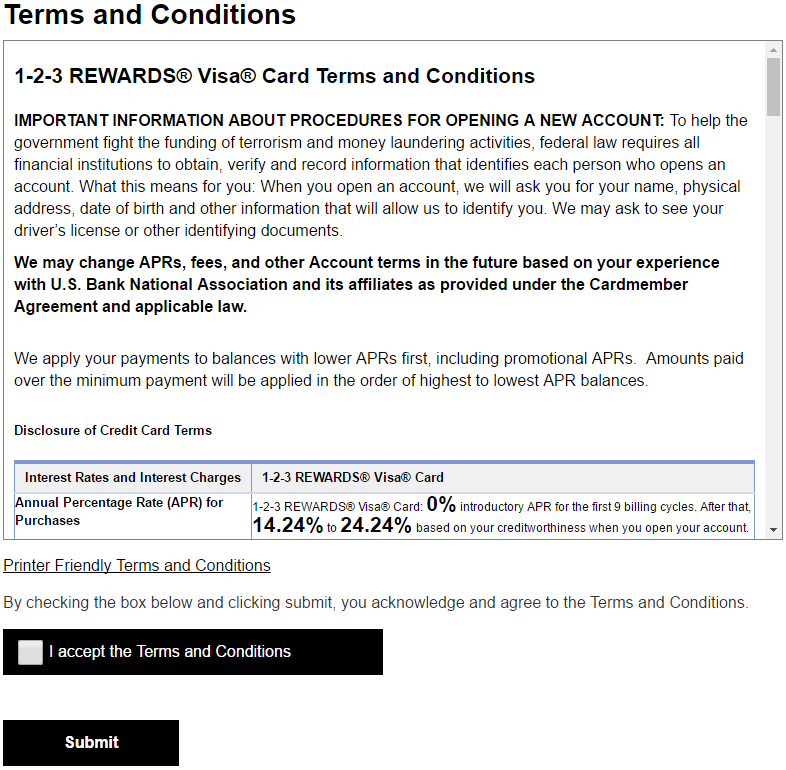 We're glad to be able to assist you in this application process and we hope you will be successful. Good luck!