The Bergdorf Goodman Credit Card is a card that should only appeal to the most loyal of Bergdorf Goodman customers. With this card you are getting a variable 23.99% interest rate on purchases, a $0 annual fee, and a card that lets you accumulate reward points that can be exchanged for gift certificates that can be used at Bergdorf Goodman retail locations. The lack of cash advances and the glaringly high interest rate should be large enough deterrents for most individuals, however for those who have decided that the savings they can reap through the accumulation of reward points is too tempting to resist, then scroll down this page and you will find everything you need to know about applying online. Below you will find a guide we have created that guides you, step by step, through the online application process.
All of our readers should take a moment to review the online privacy policy so as to fully understand how their personal information will be handled throughout the application process.
Requirements
You must meet the following requirements for the application to be completed successfully:
Be at least 18 years of age or older
Reside in the United States of America
Have a valid Social Security Number
How to Apply
Step 1: Navigate to the application homepage, pictured below.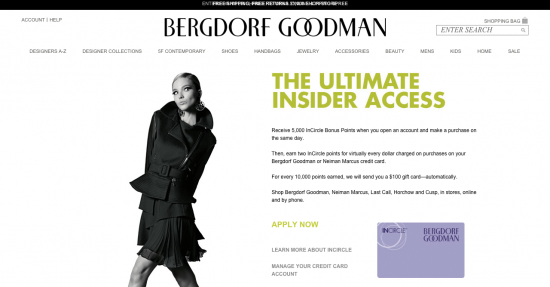 Step 2: Click the Apply Now link.

Step 3: Enter the following personal information in the available blank spaces:
First and last name
Social security number
Date of birth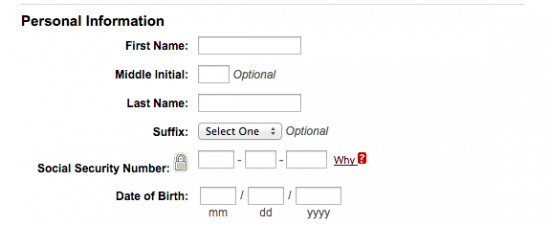 Step 4: Enter the following contact and residence information in the available blank spaces:
Street address
City
State
Zip code
Home phone number
Daytime phone number
E-mail address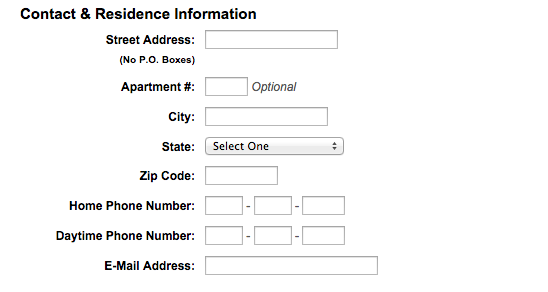 Step 5: Enter the following financial information in the available blank spaces:

Step 6: Click the tick-box to consent to receive information electronically.

Step 7: Review the terms and conditions and click the Continue button.
Once all of the steps listed above have been completed you will finished the application process for the Bergdorf Goodman Credit Card and are one step closer to saving while you spend.