If you're looking for a Bethpage FCU points-based rewards card, the Bethpage Rewards Points Card is the only such option that you will find on offer. This card provides a standard rewards program of 1 point per dollar spent and, unlike most other rewards cards, has no signup bonus points. With a rewards program of this caliber, you will need to make a lot of purchases with this card in order to accumulate enough points to start claiming rewards. That being said, the APR will be assigned at a reasonable rate ranging from 11.65% to 22.65%, depending on your credit score (APR is subject to change). With no annual fee, the possibility of getting an APR as low as 11.65% should be fairly attractive to anyone with an excellent credit score. The one signup bonus that cardholders do enjoy is a 2.99% introductory APR applicable for the first year of their account being opened, making this a decent option for performing balance transfers from higher-interest credit cards. If you would like to apply for this credit card, scroll down and consult our guide on how to complete and submit an application for the Bethpage Rewards Points Card.
Before you submit an application, we recommend that you read through the Bethpage FCU privacy policy to see how they can use any information that you submit.
Requirements
To be eligible for this credit card you must meet the following criteria:
Be at least 18 years of age
Have a SSN
Have a US mailing address
How to Apply
Step 1 – To get started, navigate to the Bethpage FCU credit card page. Once there, click the orange Apply Now link (as seen in the below example) to continue.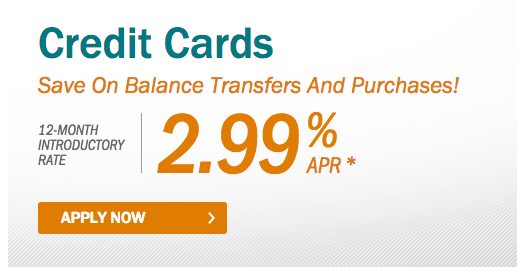 Step 2 – Now you will need to select Start a new application and then select Credit Card from the drop down menu. Next, if you would like to add a joint applicant to this application select Yes where indicated. As an option you can enter your Email address and create a Password in case you ever want to save your application and finish it later. When you are ready, click Continue.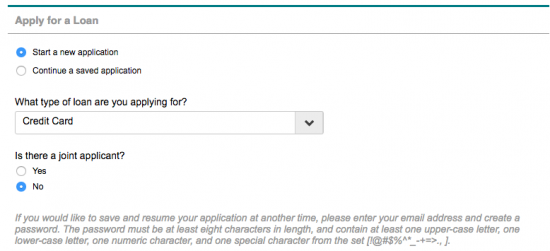 Step 3 – On the next screen, you will need to select New Credit Card and then select Cash Back Card below that. Enter your Credit limit requested and Continue to start your application.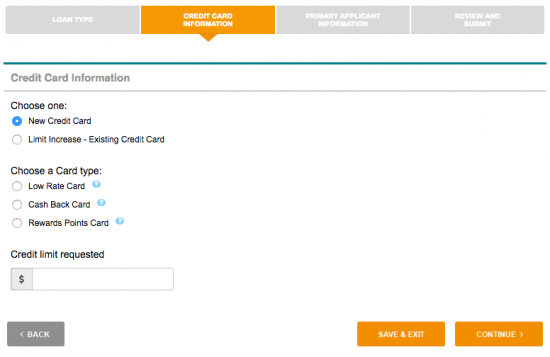 Step 4 – In the Primary Applicant Information section of your application you will be asked to provide the following information into the indicated fields:
Full name
SSN
Date of birth
Suffix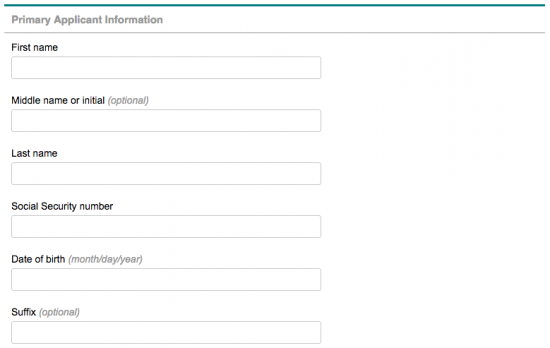 Step 5 – Next, to complete the Primary Applicant Address & Contact Information section, you must input the below information into the appropriate fields.
Street address
City
State
ZIP code
Length of time at address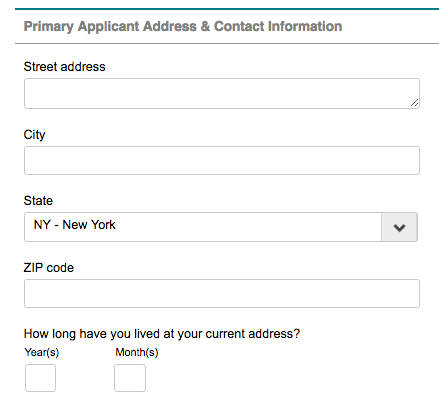 Step 6 – Now, finish filling out the Primary Applicant Address & Contact Information section by entering the following information:
Living situation
Monthly housing payment
Citizenship
Home telephone number
Mobile telephone number
Email address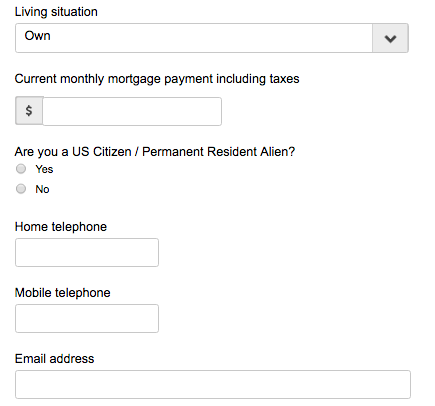 Step 7 – At this juncture you will be asked to supply the following Employment & Income Information:
Employment type
If you are self-employed (Y/N)
Current employer
Work city
Work state
Occupation
Work phone number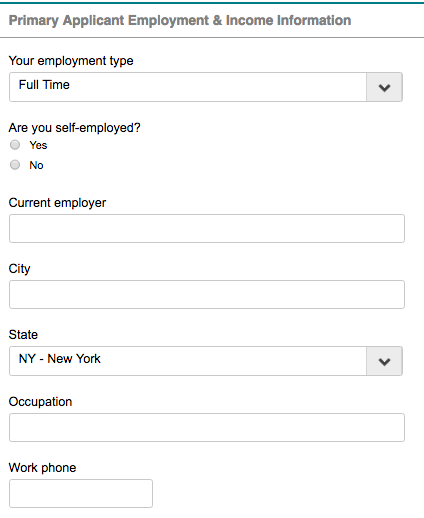 Step 8 – To complete the Employment & Income Information section you will need to enter the below information.
Length of time at current job
Monthly gross income
If you pay alimony/child support (Y/N)
Additional monthly income (if applicable)
You can leave any additional comments by typing them in the Comments field before clicking Continue to get to the next step.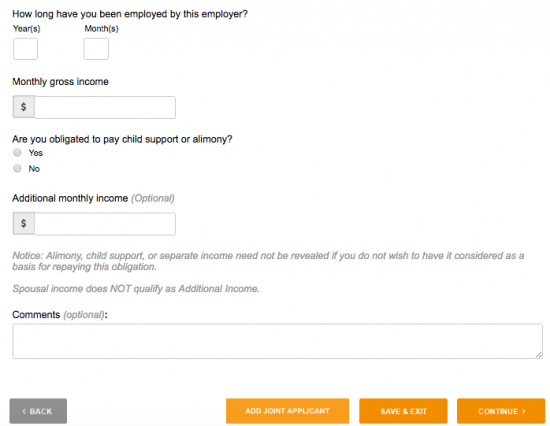 Step 9 – Take a minute to review the terms and conditions for this credit card and, if you consent to them, tick the I Accept box and click Continue to get to the last step.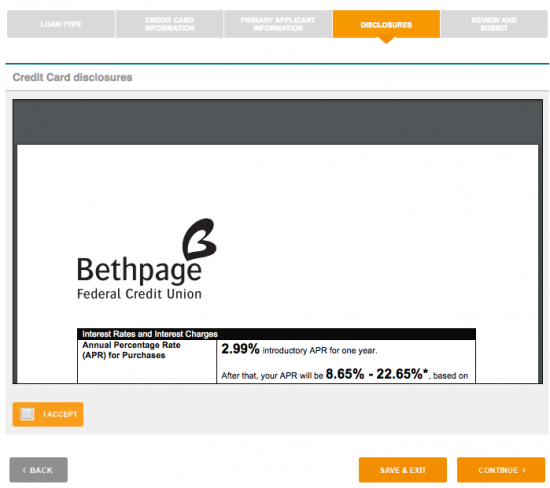 Step 10 – On the last page of the application you will see a list of agreements. Read through them carefully and, if you comply, tick the I Agree box and click Submit to submit your application for review.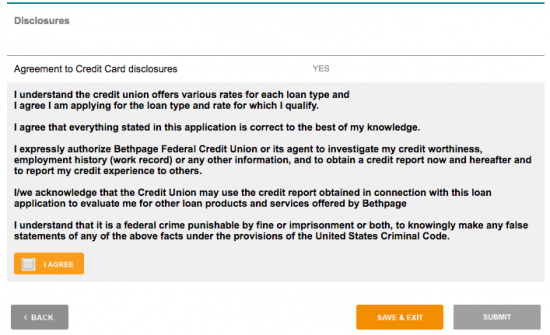 If you accurately followed all of the steps detailed above, your application has been successfully submitted for review. We wish you the best of luck and we thank you for visiting Card Reviews.