Business owners in Ohio and Pennsylvania have reason to rejoice: Dollar Bank is now offering a business card in partnership with Visa, the aptly-named Dollar Bank Business Visa Credit Card. The card boasts a sweet APR and an even sweeter 1.25% cash-back rewards program- one of the most generous in the industry. In applying for this card you may be interested in using our official guide as a reference point. Access the guide by simply scrolling down.
You may also want to review the Dollar Bank online privacy policy before submitting any of your business' private data to their systems.
Requirements
All business applicants must:
Be at least 18 years of age
Have a valid US SSN
Have a valid US street address within Ohio or Pennsylvania
How to Apply
Navigate to the card summary page and select apply now to access the secure application.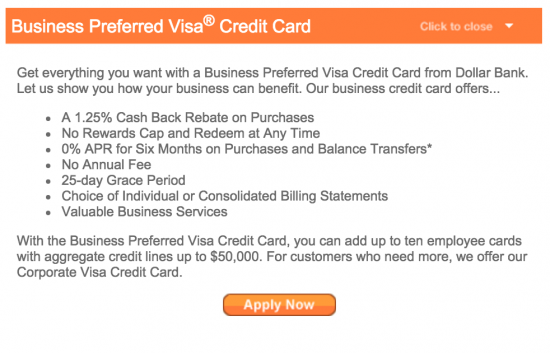 Step 1- Owner Information
Input the following data regarding the owner/authorized officer in who's name the application is being submitted:
Full Name
Job Title
Phone #
SSN
Date of Birth
Full Address
Driver's License # and State
Annual Income
Monthly Rent/Mortgage Payment
Additional Income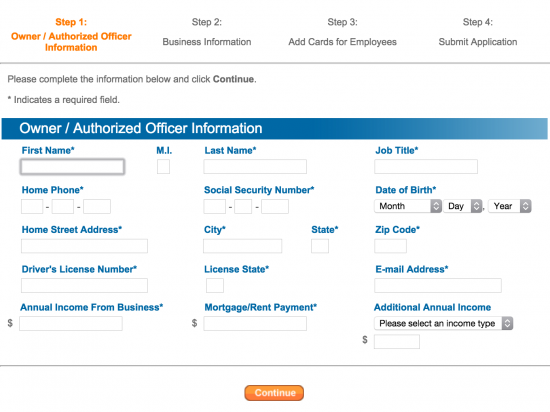 Step 2- Business Information
Input the following information as regards the business in question:
Business Name
EIN or Tax ID #
Business Phone #
Business Address
Annual Revenue
Years in Business
Type of Business

Step 3- Authorized Users (optional)
If you would like your employees to have cards as well enter their information into the form provided.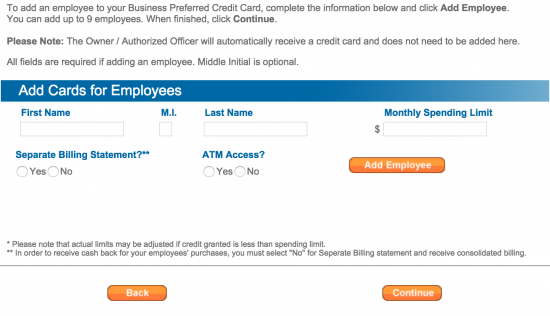 Step 4- Disclosures
Finally, review the terms and conditions and, if you assent, select agree to submit the application for review.