Do you have a Greater Iowa Credit Union Visa Student Card, but don't know how to access your account online? Look no further! This brief tutorial will tell you how to hogin, and all about activation and registration. Scroll down for the complete guide to accessing your Greater Iowa Credit Union Visa Student Card account from any computer or smartphone. To activate and register your credit card account, please go to the end of this guide for the proper steps. To login to your account follow this quick and easy guide.
Read the GICU privacy policy before proceeding.
How to Login
Logging into your Greater Iowa Credit Union Visa Student Card online account is as simple as going directly to the Greater Iowa Credit Union website and entering your Login ID and Password information in the Online Banking Login panel. When you are finished, click the Login link. You will now be redirected to your personal account.


If ever you forget your password, you will need to enter your Login ID on the login page (as seen below) then click Forgot Password?. On the following pages, you will be asked to provide some information, such as your member number, SSN, date of birth and last name.
In the case of a forgotten Login ID, or if you are having any other trouble logging in, you will have to speak to a Greater Iowa Credit Union representative, either in person or by phone. To see them in person use their website to find a location nearest to you. The customer service phone number is 1 (800) 296-9064.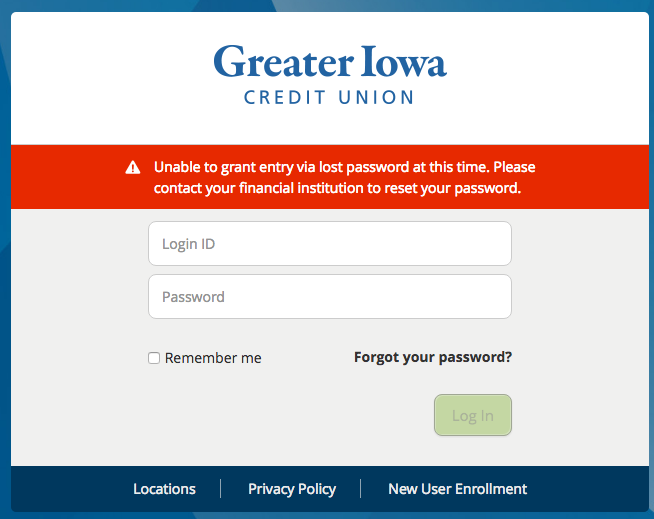 Activation/Registration
Please consult the Greater Iowa Credit Union privacy policy before giving away any personal information. If you have received a new Greater Iowa Credit Union Visa Student Card you can activate it by calling the number listed above, and speaking to a representative. To enroll in an online account, simply click the link provided above. The link will take you to the form pictured below. Enter your information in the indicated spaces. Click Submit after all the fields are completed.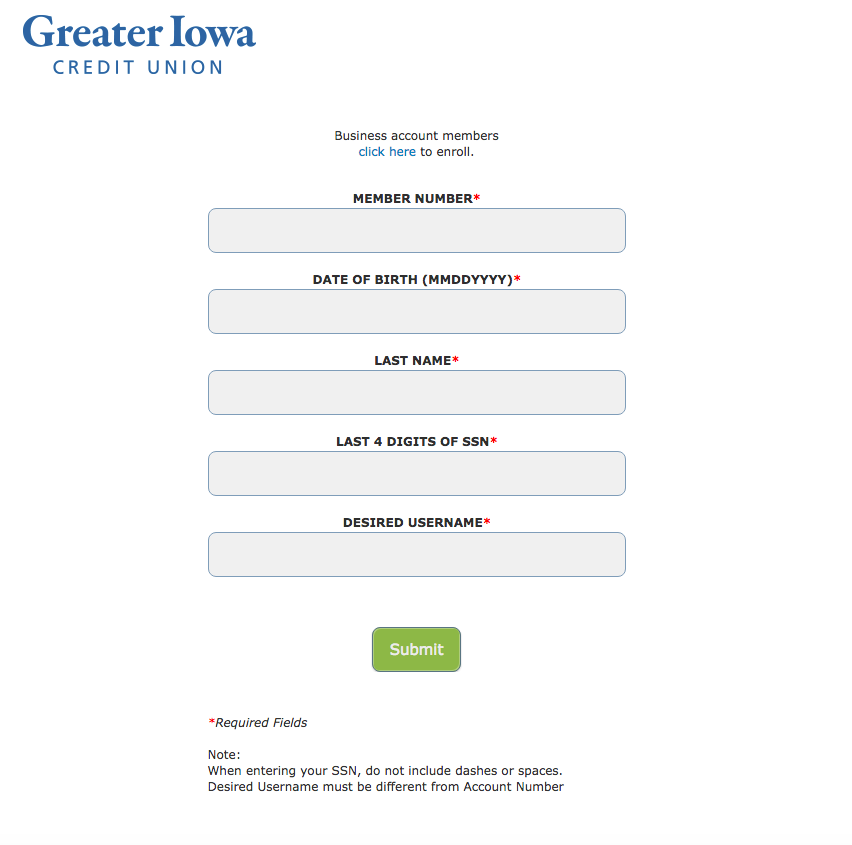 You should now be able to access your online account.