The MidFirst Bank Platinum Credit Card is the most straight-ahead credit card that MidFirst has on offer. If you're looking for a reasonable APR, no annual fee and no tedious rewards, this card has you on all three points. It has an APR of 10.24% to 18.24% (APR is subject to change), no annual fee and an introductory interest rate of 0% for the first 12 billing cycles. If you're already banking with MidFirst, then you may want to get yourself a MidFirst Bank Platinum Credit Card. Scroll down and we will walk you through the application process, providing you with the necessary links and listing all the required information needed to complete your online application.
We recommend that you look over the MidFirst Bank's privacy policy before entering your personal information online.
Requirements
To apply for the MidFirst Bank Platinum Credit Card you must fulfill the following requirements:
Be at least 18 years of age
Have a US SSN
Have a valid US mailing address
Have a US issued photo ID
How to Apply
Step 1- To begin your application, go to the MidFirst Bank credit card suite page here, navigate to the MidFirst Bank Platinum Credit Cards and click Apply Now.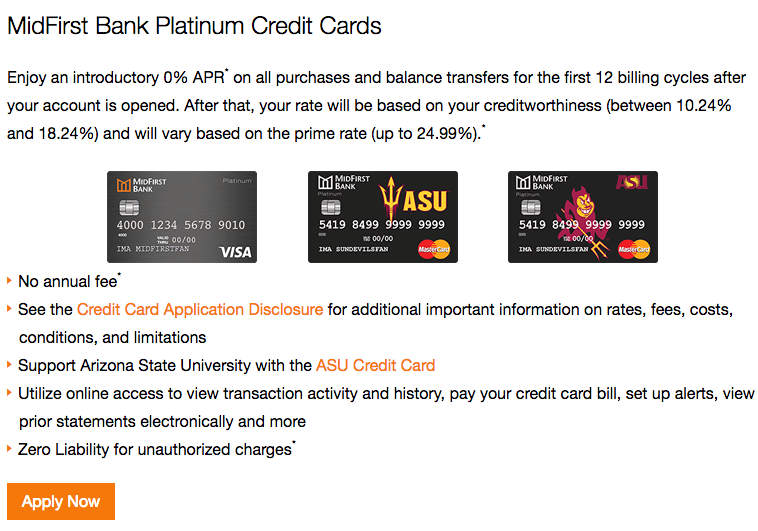 Step 2- You should be redirected to the MidFirst credit card application page.

Step 3- To complete your application, you will need to read the E-Sign and Credit Card Application Disclosures and tick the box indicating that you have done so and agree to the terms of this document.

Step 4- Indicate whether or not you have any existing accounts with the MidFirst Bank.

Step 5- You will now need to complete the following required information in their respected fields:
First name
Middle initial
Last name
Date of Birth
SSN

Step 6- Now enter the following contact information which will be essential for when you receive a response regarding your application:
Preferred contact method
Email address
Residential ZIP code
Best time to contact
Contact phone number

Step 7- Select MidFirst Bank Standard as your Type of Credit Card, and select your Purpose of Loan. Type of Collateral Offered is not a required field for this card.
Step 8- If you have a promo code for this application, enter it here. If not, leave the field blank.
Click Continue.

Step 9- In this section pictured below, you will need to select whether you would like to add a co-applicant to this application, then enter the following additional information to prove your identity:
Photo ID
ID issue date
ID issue state
ID number
ID expiration date
Mother's maiden name
Marital status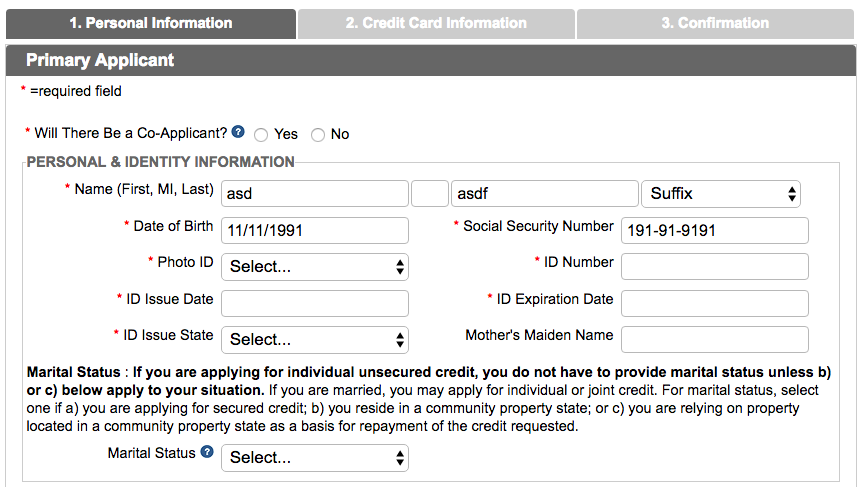 Step 10- Now you will need to enter all of the following contact information (use the address to which you would like your new card to be mailed):
Physical address
ZIP code
City
State
Time at address
Property status
Monthly housing payment
Mailing address
Contact phone number
Work phone number
Mobile phone number

Step 11- To complete the Employment & Income Information section of the application, you will need provide your Employment Status, the details of your employment situation and all other sources of income.

Step 12- Click Continue to proceed to the last steps of your application.

Step 13- You should be redirected to the page pictured below. Enter any comments or additional information that you may wish to add to your application in the large blank field. Next, select whether you would like to enroll in automatic payments. When you are ready, proceed by clicking Continue.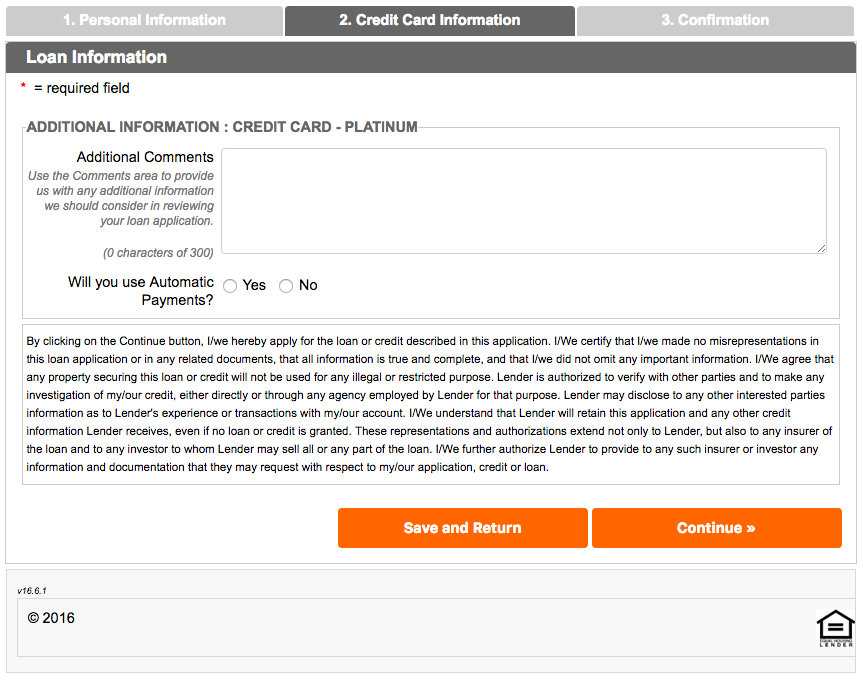 Step 14- You are almost done. At this juncture, you may review all of the info that you have provided and edit any mistakes. When you are sure that all of your information is accurate, click Submit Application.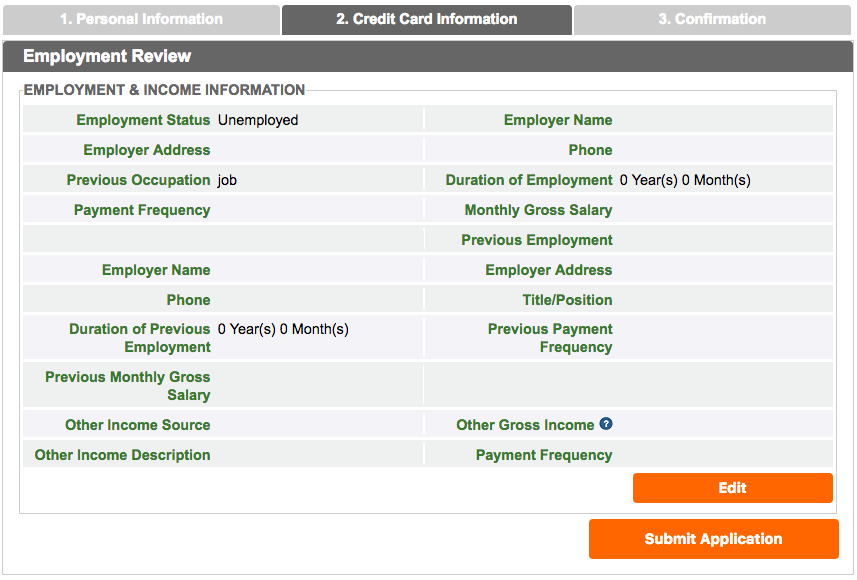 Step 15- Click Finish to exit the application and you are done! You should receive a response regarding your application soon.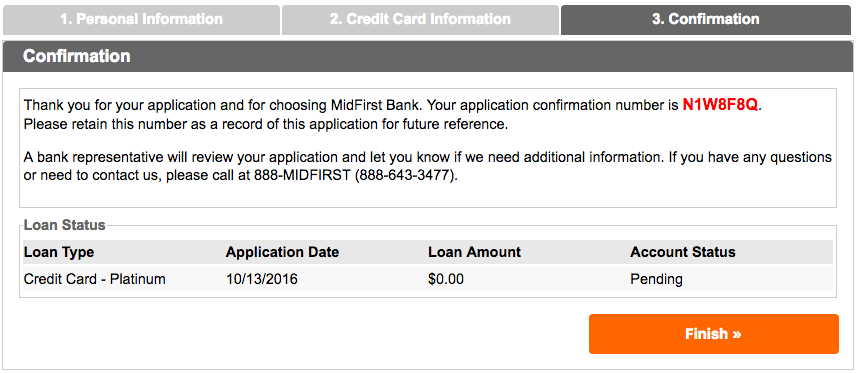 We hope that this guide has been helpful to you during your application process and wish you good luck!