The NASA Federal Classic Credit Card is a fairly run-of-the-mill credit option. It provides no rewards program, as is often the case with classic Visa cards, and the APR is neither unreasonably high nor especially low at 12.9%-17.99% (APR is subject to change). That being said, like all NASA Federal Credit Union credit card options, it demands no annual fee, provides some auto rental insurance and offers a credit limit of up to $30,000. If you are already an account holder with this credit union and you're looking for a simple card option, this visa may suit you just fine. We'd suggest taking a look at the other options this bank has on display as for the same fee, if your credit score is adequate, you can take advantage of a cashback or rewards program. Scroll down and we'll walk you through the application process for the classic card nonetheless.
Before submitting any sensitive information into a website, it is always wise to revert to their privacy policy.
Requirements
In order to be eligible to apply for a this credit card, the following must apply:
You are at least 18 years old
You reside in the United States
You have a valid SSN
How to Apply
Step 1- To begin your application process, navigate to this webpage and search for the Apply Now link as shown below. Click on the link to proceed.

Step 2- On this page, you should see three different credit card options. Select the first, Classic Credit Card link.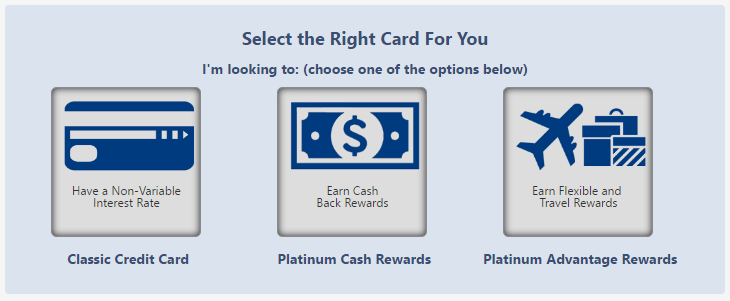 Step 3- This first page contains all the fields necessary in providing your personal information. Begin by supplying the following data:
First name, last name, and middle initial
Date of birth
Email
Primary phone
Full home address
Housing payment amount
Whether you rent, own or lease
Length of residence
Below this, indicate whether the mailing address is identical to your home address and choose whether or not there is to be a joint applicant. Click Continue when ready.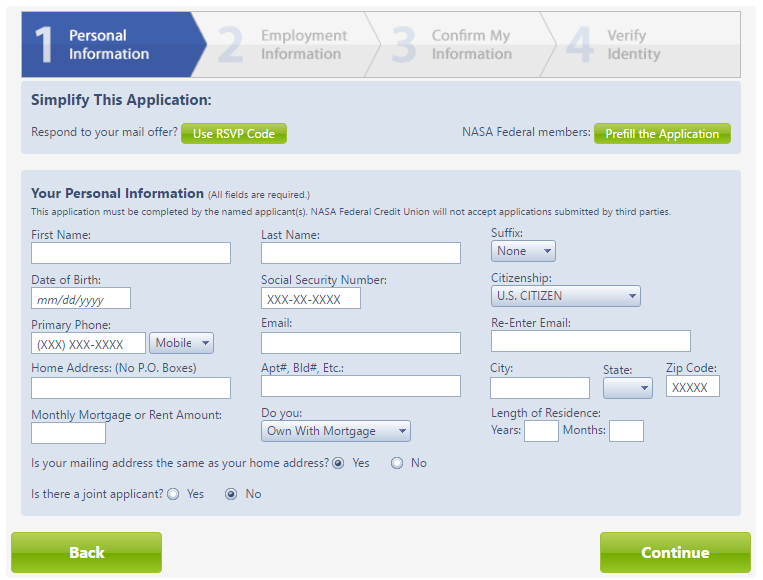 Step 4- This page contains a few steps. First, enter your employment information which will require the following:
Employment status
Occupation
Employer name
Employer phone
Years at employer
Gross annual income
Other annual income
Other annual income source
Next, choose your card design and indicate whether you'd like credit protection. You're also able to select a balance transfer if you wish and indicate the number of balance transfers. If you choose to make a balance transfer from another credit card, enter the requisite information pertaining to that card.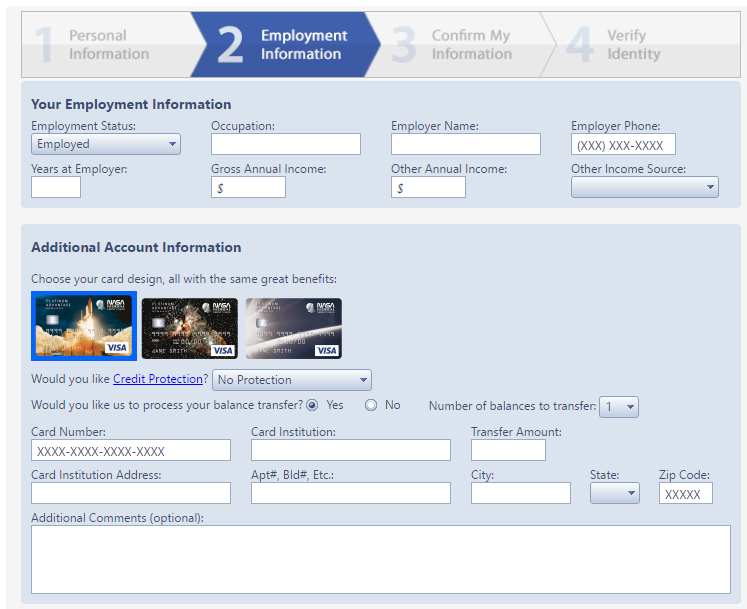 Step 5- After you've clicked Continue on the previous page, read over the contents of the review page. Be sure that all information submitted is complete and accurate before reviewing the terms and conditions. Check that you agree to the terms then click Submit My Application. You will be given a yes or no answer on the subsequent page in regards to acceptance of your forms. If accepted, your card will be sent to the mailing address indicated in the application.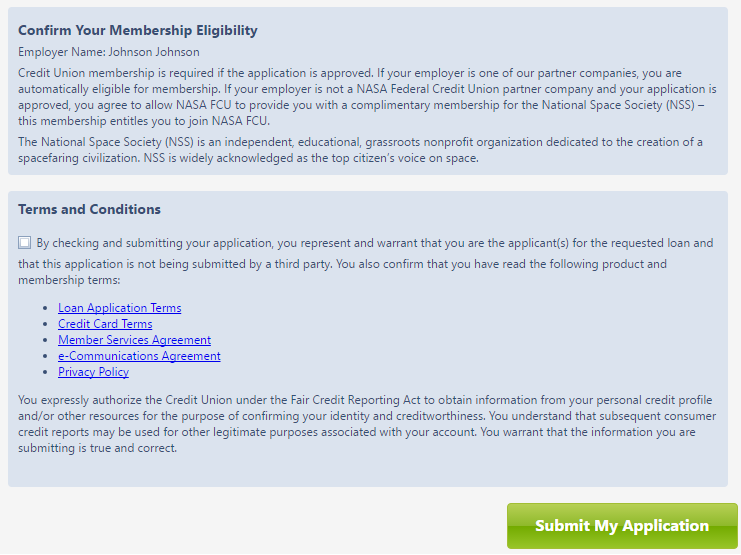 We hope you've found this tutorial helpful and that your application will prove successful. Happy spending!