With First Bankcard's online banking services, keeping up-to-date with your New York Community Bank Secured Card has never been easier. Logging into your online banking account enables you to view and print your statements, pay bills, perform balance transfers, and review recent transactions from your personal computer or smart device. This webpage is here to help you get started managing your credit card finances online. If you scroll down, you will find instructions on how to log into your online banking account, how to activate a new card, and how to register for online banking.
Before you continue, we recommend that you read through the First Bankcard privacy policy to see how they will be using your information.
How to Login
To gain access to your online banking account, follow this link to First Bankcard's secure online portal. Enter your User ID in the login window and click Log In to continue to the next step. Check the Remember Me box if you'd like to have a faster login time when using this device in future.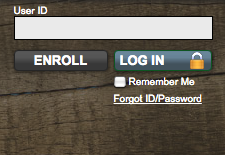 Next, you need to type your Password in the blank field and click Submit. Providing that you have correctly entered your login credentials, you should now be granted to access your online banking account.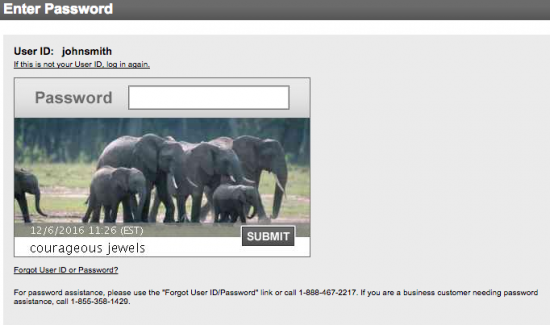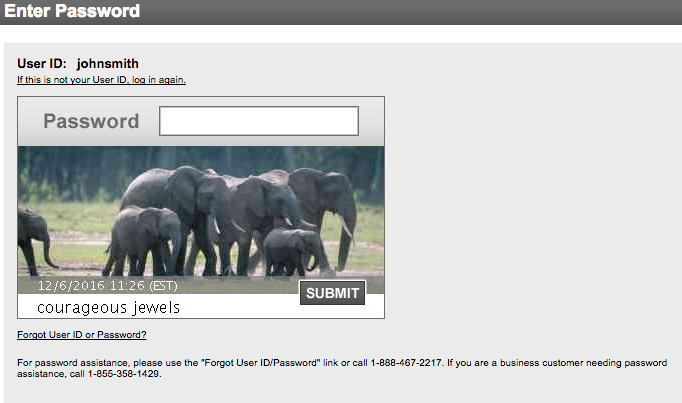 If you have forgotten your login credentials, click the Forgot User ID/Password link that is located in the login window. Next, you will need to provide your full name, and either your User ID or Email Address. When you have provided the necessary information, you can click Submit to proceed to the next step. In the pages that follow, you will be able to reset or retrieve your login credentials and, in doing so, log into your account.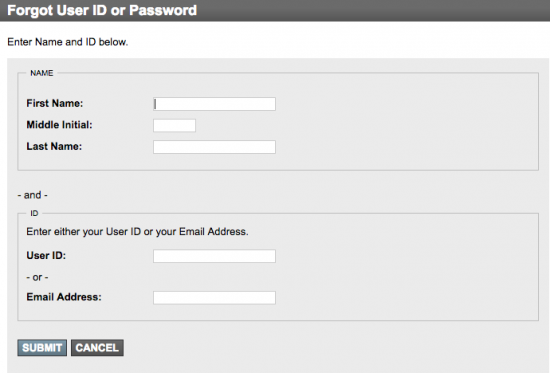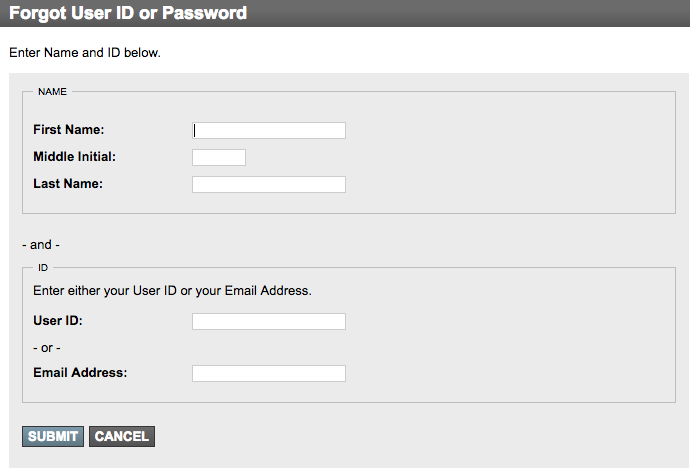 Activation/Registration
If you have not already activated your credit card, there are two methods of doing so. The first option is to activate your card over the phone by calling the customer number provided above and having a First Bankcard representative assist you. The second option is to activate your card online by enrolling in online banking for your new card. To enroll in online access to your new credit card through First Bankcard, click the Secure registration link located above the activation number and provide the following information:
Account number
Account type
Expiration date
Signature panel code
First and last name
Last 4 digits of SSN
Date of birth
Email address
Click Continue and complete the enrollment process by setting up your login credentials and providing any additional information that is necessary.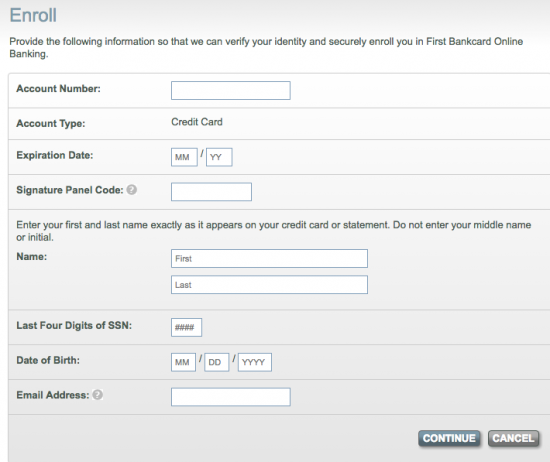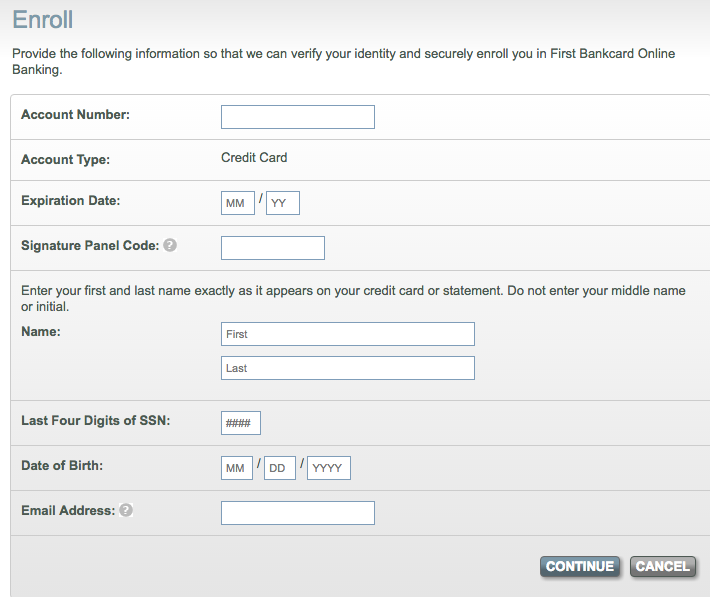 Once you're done enrolling in online banking, your card will be activated and registered for online banking. Using your newly created login credentials, you can log into your account and take advantage of the many financial tools provided by First Bankcard's online banking services. Happy banking!