How does a credit card with no late fees sound? What about a card with no annual fee? Or perhaps one without a cash advance fee. What if I told you there was a card out there with no foreign transaction fee? Well, I think you get the idea. The PenFed Promise Visa Card has no fees in sight and has fairly competitive interest rates to even further incentivize the prospective cardholder. For all purchases, cash advances, and balance transfers, your APR could be as low at 10.24% (APR is subject to change). However, this percentage is based on your creditworthiness and it could be as high 17.99%. Even so, there are some credit cards on the market that have a fixed APR starting well above the highest interest rate for this card. The one thing missing from this offer is a rewards plan but this is fairly common when it comes to free credit cards. If earning points doesn't interest you, we highly recommend this card as the interest rates and lack of fees make this credit option a real winner. Scroll down to find out how you can apply.
Take a moment to review the PenFed privacy policy to learn how your personal information will be used.
Requirements
The following requirements must be met before proceeding:
You are at least 18 years of age
You have a valid SSN
How to Apply
Step 1- To begin the application process, navigate to PenFed Promise Visa Card application page. There you will need to click the green Apply Now tab to proceed.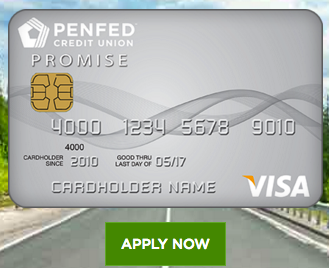 Step 2- A window will be displayed which will ask you to specify whether you are applying for this credit card with a joint applicant. Provide a response by selecting Yes or No and continue by clicking Join Now.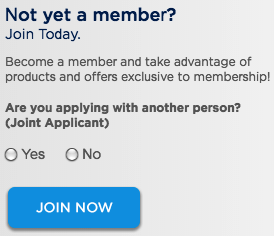 Step 3- On the next page, supply your First Name, Last Name, Birth Date, Email Address, and Phone Number. Click Continue once everything has been entered.

Step 4- Now you will be required to provide some information regarding your home address and mortgage/rent payment. The exact data you'll need to supply is as follows:
Street address
Apt/Unit/Suite
Zip
City
State
Country
Residence status
Monthly mortgage or rent payment
Years at your home address
Months at your home address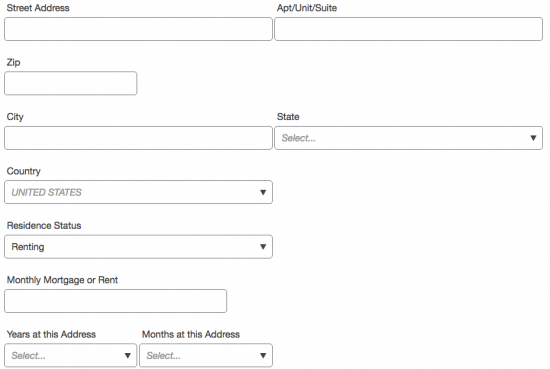 Step 5- Some more information must be supplied, though this time, you will be providing your employment details. The following information is required:
Employment status
Years employed
Months employed
Employer/business name
Employer/business address (zip, city, state, country)
Gross monthly income
SSN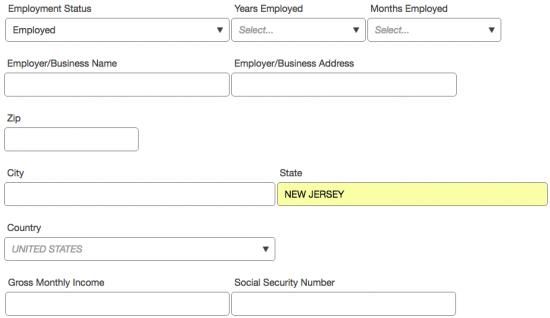 Step 6- Indicate whether you have any additional income by selecting Yes or No. If you selected Yes, supply your Other Monthly Income, the Source of Other Income, and the Total Monthly Accessible Income.

Step 7- Read over the terms and conditions for this credit card as well as the information found in the Credit Report Authorization and Credit Card Account Authorization windows. If you are in compliance with PenFed's terms, check each of the I Agree boxes before proceeding.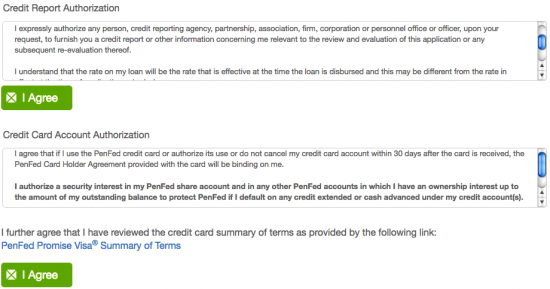 Step 8- Click on the green Continue tab to officially submit your application in for review. Confirmation will be sent to your email address shortly.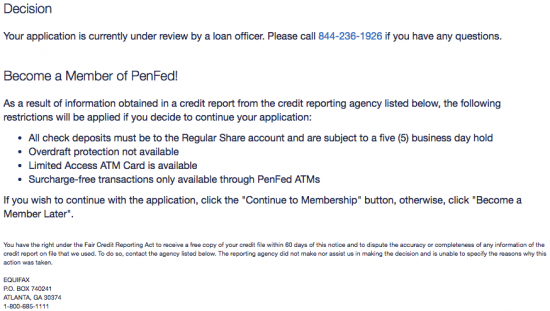 Thank you for choosing Card Reviews as your navigator through the PenFed Promise Visa Card application process. We hope your experience was simple and stress free. Good luck and take care!