If you have an excellent credit score and are looking for a no-frills credit card, you may want to consider the U.S. Bank Visa Platinum Card. With no annual fee and an APR as low as 10.49% (depending on your credit score, APR is subject to change), this is a simple and inexpensive credit option. As a signup incentive, the U.S. Bank has chosen to reward successful card applicants with a 0% intro APR for their first 12 billing cycles. It must be mentioned that the APR could be assigned at a rate as high as 21.49%, so for this reason we are only recommending this card for those of you with an excellent credit score. If you are interested in applying for this card, scroll down the page and follow our step-by-step tutorial where we'll walk you through the application process.
Before you continue, we recommend that you take a look at the U.S. Bank privacy policy to see how they protect any information that you submit on their website.
Requirements
To be eligible to apply for this credit card you must fulfill the following requirements:
Be at least 18 years of age
Be a legal resident of the United States
Have a SSN
How to Apply
Step 1 – To start your application, first you must go to the U.S. Bank Visa Platinum Card page (pictured below) and click the Apply Now link.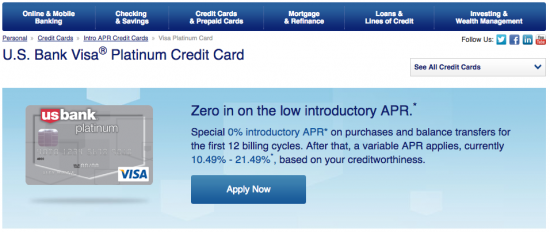 Step 2 – If you have already registered for online banking with U.S. Bank, click Log In. If not, click Get Started to proceed to the application page.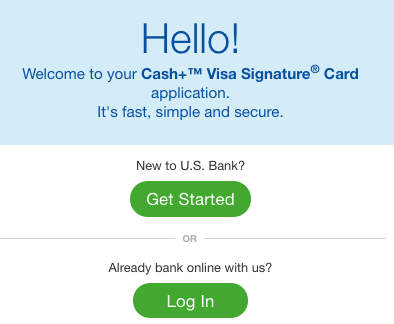 Step 3 – Select whether you will be applying for an Individual or Joint account and click Next.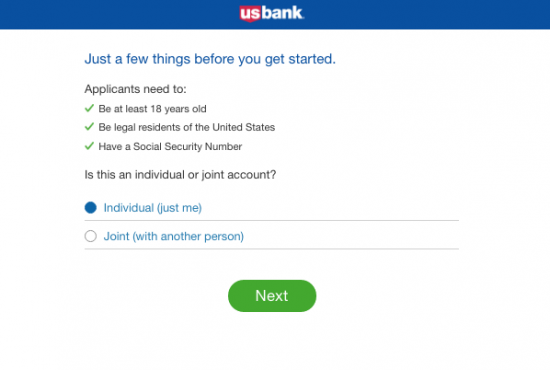 Step 4 – At this juncture, you should be looking at the application page. Start filling out your application by entering the following information:
First name
Last name
Email address
Primary phone number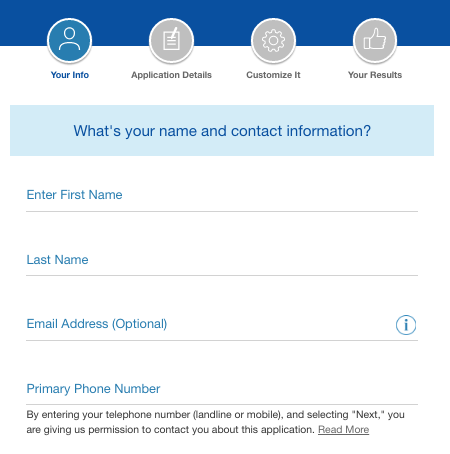 Step 5 – Next, you will need to provide the address information listed below in the spaces indicated.
Street address
Apartment number
City
State
ZIP code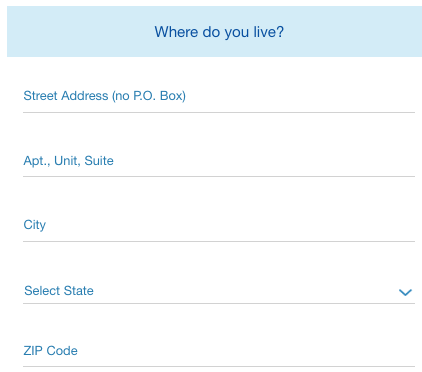 Step 6 – In this step, you must select Yes or No to indicate if the United States is your country of permanent residence and you must enter how long you have lived at your current address. Then, select your Housing Status and enter your Monthly Housing Payment before continuing.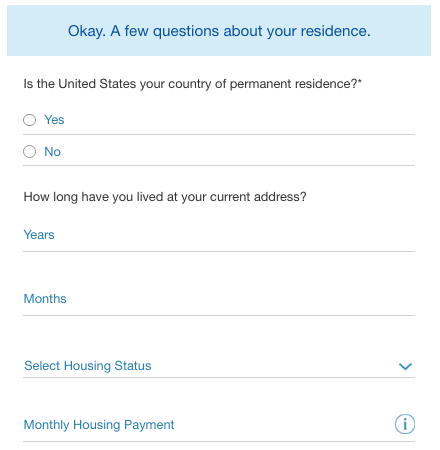 Step 6 – Now you will need to supply your Birth Date and Social Security Number and select Yes or No to indicate whether you are a United States citizen.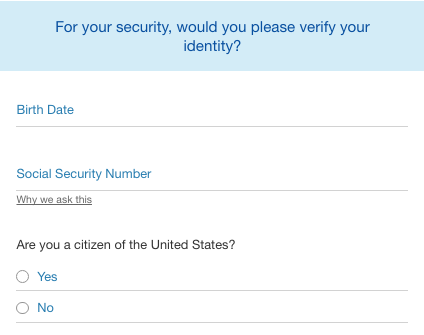 Step 7 – Here you will need to enter all of the employment and financial information listed below (if you are student or retired, you will need to enter the same information for your previous employer).
Employment status
Employer
Occupation
Amount of time at current job
Annual income
Any other income (if applicable)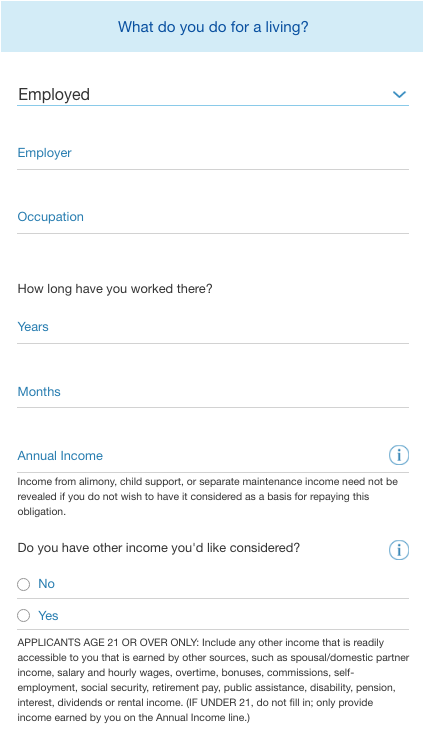 Step 8 – In this final step, you can choose to consolidate your balances onto one bill. When you are ready, read over the terms and conditions of the U.S. Bank Visa Platinum Card and click Submit.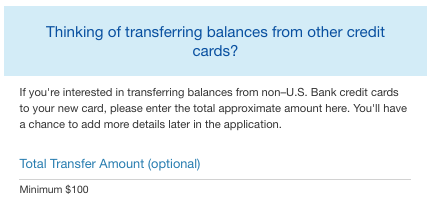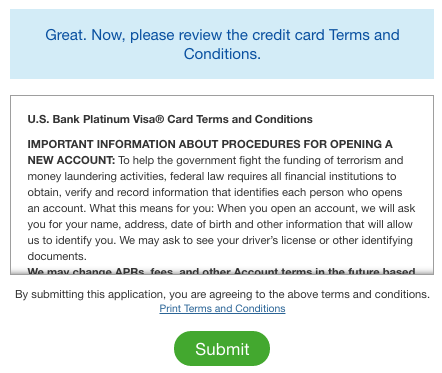 If you have successfully completed all of the above steps, your credit card application is finished and submitted for approval! We wish you the best of luck with your result and thank you for visiting Card Reviews.