This page is intended for individuals who have recently acquired the Associated Bank Visa Platinum Credit Card. We have provided helpful information below that will assist cardholders in setting up an online banking account with Elan Financial Services (EFS), the issuer of this credit card, so that they can manage their finances more efficiently using the EFS online banking portal. Logging into the online portal will allow cardholders to pay bills, update contact information, review past statements, and essentially perform any financial transaction available when banking person to person. Getting a newly received credit card activated is something that should be accomplished as soon as the Visa arrives, and you will find information on that task within this webpage as well.
We recommend that all new users review the EFS privacy policy to ensure that they're comfortable with the way their personal information is going to be handled.
How to Login
Start by going to the EFS login page, accessible through this link. Once the page has loaded, you should see the login menu on the left side of the screen. Type your Personal ID in the empty field and click Continue to proceed.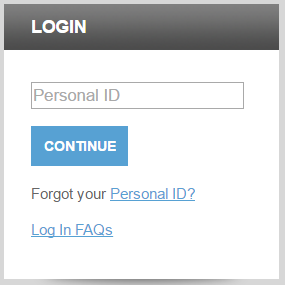 Here you are asked to enter your Password in the blank space provided. Click Login to complete the process and gain access to your online account.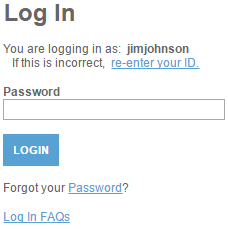 If you've forgotten your personal ID, there's no need to worry because EFS has provided a retrieval system for just this reason. Click on the Forgot your Personal ID? option found within the EFS login menu. You will be taken to the retrieval page where a few pieces of information must be supplied. Enter the following details in the appropriate spaces:
Credit card account number
Security code
Last 4 digits of your SSN
Zip code
Click Submit to move onto the next step where you can retrieve your personal ID by following the provided instructions.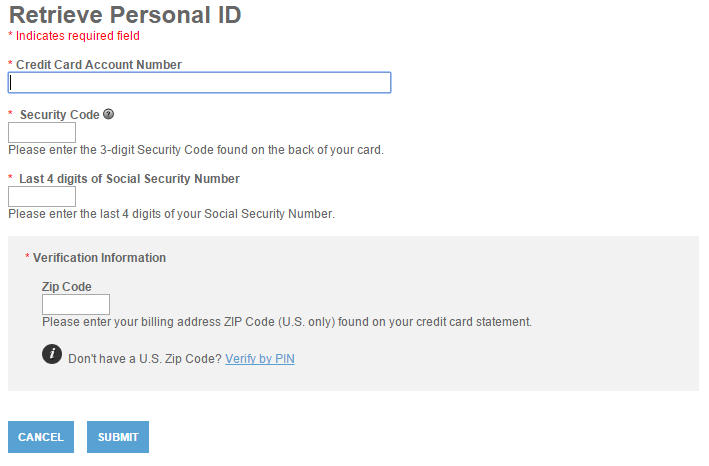 Those that have forgotten their passwords can click on the Forgot your Password? link to start the reset process (link can be found below the password login field). The following information must be supplied on the password reset page:
Personal ID
Credit card account number
Security code
Last 4 digits of your SSN
Zip Code
Once that information has been given, type your desired New Password in the first field, and then once again in the second field to confirm. Click Submit when all is said and done to have your password reset.
Activation/Registration
Activating your Associated Bank credit card can be accomplished over the phone using the number provided above. You simply need to follow the instructions provided over the phone and your card will be activated in no time. Once activated, you can start the registration process for an online banking account by clicking on the Secure Registration link posted above this paragraph. The information that you are required to supply on the registration page is as follows:
Credit card account number
Security code
Last 4 digits of your SSN
Zip code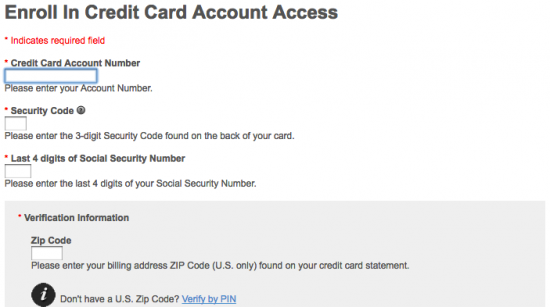 Type your desired Personal ID in the first available field, then type it once again in the second field to confirm. Likewise, your Password must also be chosen and submitted. Below this, you can provide your Email Address in order to receive information on your credit card along with any special offers made available by EFS. Clicking Submit will finalize the registration of your account and complete this tutorial.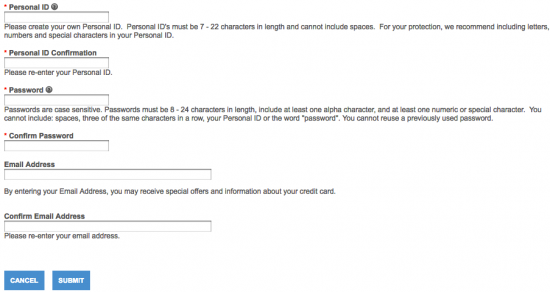 Your account is now active and ready for use! We hope that you found our tutorial beneficial and we would like to thank you for choosing Card Reviews as your credit card expert.