The Bank of the Sierra Visa Secured Card is offered by Visa and the Bank of the Sierra, a California-based bank. Their Visa Secured Credit Card is aimed at those looking to improve their credit rating. One establishes a balance on their card during signup and then if they miss a payment, the balance they previously supplied pays the bill. The card also has a low annual fee of $35.
If you are interested in learning how you can login to your Sierra Visa Secured Card online account, read on.
Before you continue however, please read the Bank of the Sierra Privacy Policy.
How to Login
Wondering how to login? Simply go to this page and look at the top right corner. Enter your Online Banking ID and click " Login". The next page you will find yourself on is your personal account. Here you are able to make payments, view transactions, order new cards, and even opt out of physical mail statements and instead choose to receive e-statements.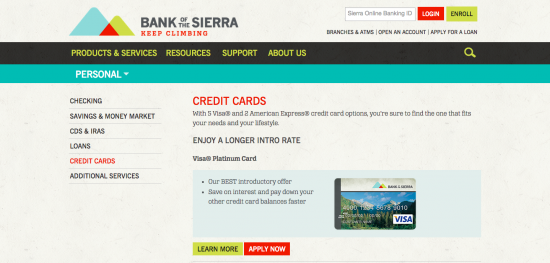 Activation/Registration
Activation #: 1 (888) 454-2265
In order to securely register your Bank of the Sierra Visa Secured Card, you will need your account number and your social security number. Get started by clicking "Secure Registration" above.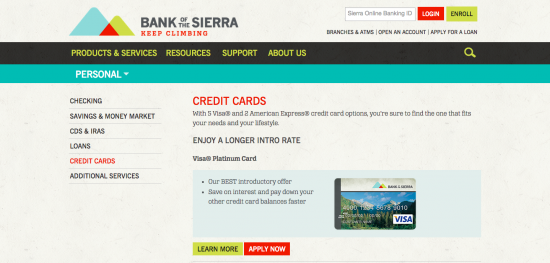 Now you must read the Terms and Conditions. Once you have read and reviewed them, click "I agree".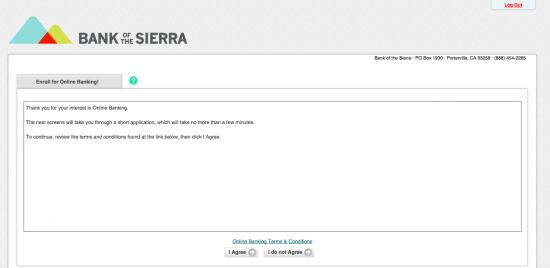 Now we are on the final step. Enter your account number and last 4 digits of your social security number. This is for security purposes to ensure you are who you say you are. Click "Continue" and you're all set up for online card management.