If you love the Buffalo Bills and constantly find yourself making purchases, both online and in-person, on NFL merchandise like tickets and fan apparel, you should apply for the Buffalo Bills Extra Points Card. The application process is very straightforward. Having personal and financial information on hand can make the already-quick process even more efficient.
Requirements
First, let's make sure you're eligible to apply for the card. Visa and Barclaycard stipulate that, in order to apply for the card, you must be:
At least 18 years of age
A resident of the United States
In possession of a social security number
How to Apply
As stated, applying is easy. In case you run into any issues, please call 1-877-872-4762 and speak to a customer service representative about the problems you have unfortunately encountered.
Step 1: Go to This WebPage.
Now that you've accessed the application page, begin to fill out the required data. This includes:
Name
Permanent address
City, state, and ZIP code
The time you've lived at your address
Your residence status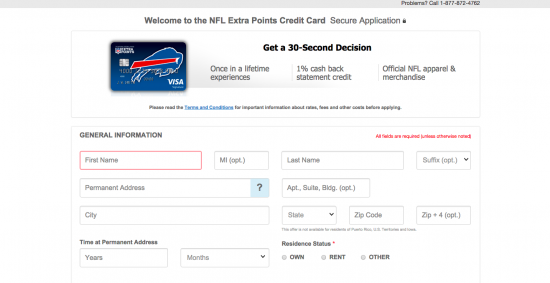 Step 2: Continue with employment and financial information. Fill in your:
Occupation
Total annual income
Type of bank accounts
Preference for type of delivery
Primary phone number
Work phone number
Email address
Citizenship status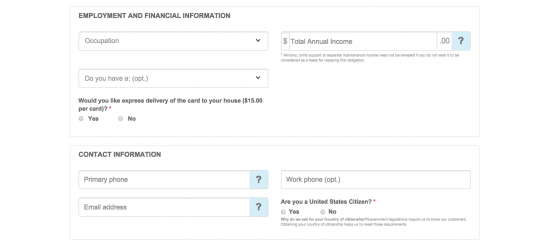 Step 3: For security purposes, add your date of birth, social security number, and mother's maiden name.
Decide whether you would like paperless statements.

Step 4: Review and consent to the Terms and Conditions. Review your information and when you think you're ready to receive your decision, click the green "Apply" button.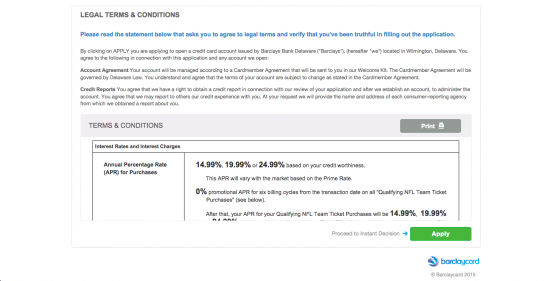 Thats all! Good luck with your application for the Buffalo Bills Extra Points Card.