If you frequently shop at Catherines stores, you may be considering the acquisition the Catherines Credit Card. Although this credit card will get you special coupons and offers, it has a ridiculously high APR of 27.49%. Given that the APR is so high, it is unlikely that any card benefits or savings will be able to justify your applying for this card. For $25 you can acquire a Catherines Perks card instead which will get you a 10% savings on all Catherines purchases. So, if you spend in excess of $250 per year at Catherines, we would recommend that you acquire a Perks card rather than applying for the Catherines Credit Card. However, if you would like to apply for this card despite the unusually high interest rate, you can follow our step-by-step guide below on how to apply online.
Before submitting any of your personal information, we recommend that you review the card-issuer, Comenity Bank's privacy policy.
Requirements
To be eligible for this credit card you must meet the following requirements:
Be at least 18 years of age
Be a US or Canadian resident
Have a valid SSN/SIN
How to Apply
Step 1 – To start the application process, navigate to the Catherines Credit Card page and click the Apply button.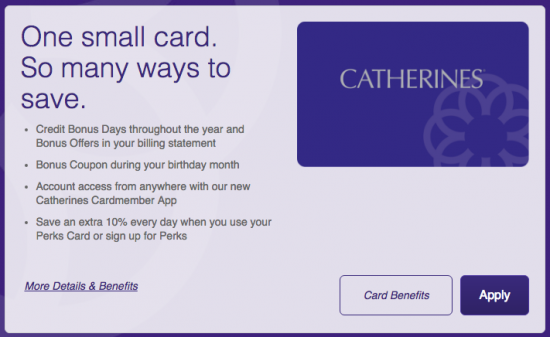 Step 2 – Now scroll down and begin filling out the form by providing the following personal information into the appropriate spaces:
Full name
SSN
Date of birth
Annual income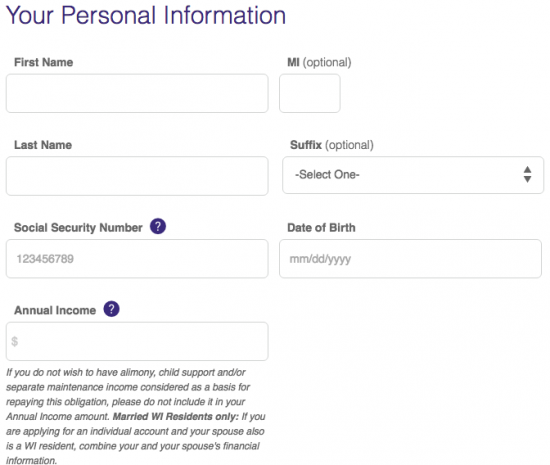 Step 3 – Next, you will be asked to supply the below Contact Information into the indicated fields.
Street address
City
State
ZIP code
Email address
Mobile phone number
Alternate phone number (optional)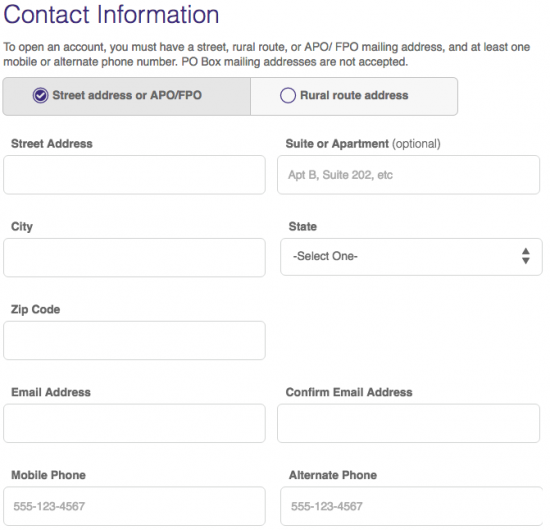 Step 4 – In the Add Authorized Buyer section, if you would like to add an additional cardholder to this account, click the Yes button and provide the person's First Name, Last Name, and Relationship. When you are finished with this section, click the Continue button to proceed to the final step.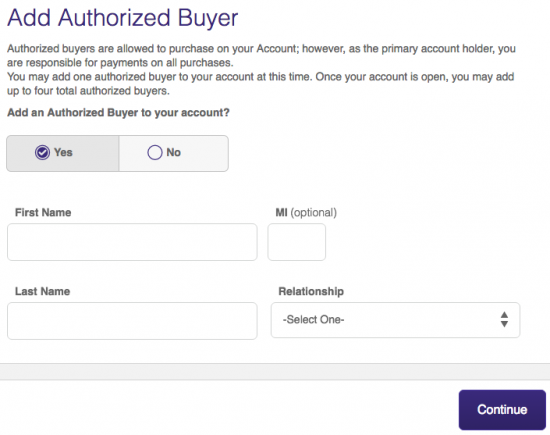 Step 5 – Last but not least, read through the terms and conditions thoroughly to be sure that you wish to proceed. If you consent, click the I Consent button and then click Submit to submit your finished application for review.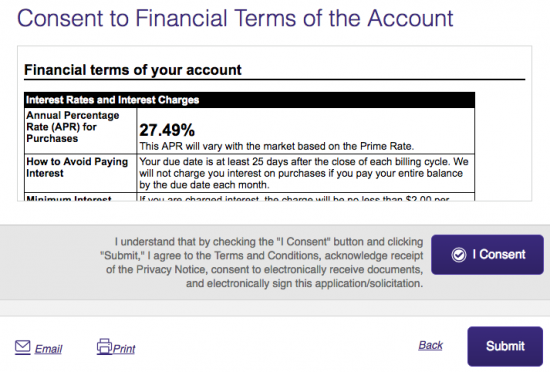 That's all there is to it! You will soon get a response regarding your application's acceptance. We wish you the best of luck and we thank you for trusting Card Reviews as your credit card expert.