If you recently acquired the Catherines Credit Card, you will need a way to stay on top of your credit card finances to avoid paying this card's insanely high interest rate. By registering your account online with the card-issuer, Comenity Bank, you will have 24/7 access to your account which gives you the ability to pay your bills, view your statements, update your profile and manage your account on-the-go. We have provided a guide below to help you get started with accessing your account online. Scroll down to learn how to log into your account, how to register for online access, and how to activate a new card.
Before you continue, we recommend that you read the Comenity privacy policy to see how they share and protect your information.
How to Login
To begin the login process, navigate to the Catherines Credit Card page and locate the Sign In window. Once there, enter your User Name and Password. If you are using a trusted device, you can tick the Remember Me for a faster future login time. When you are ready, click the Sign In button to be granted access to your online account.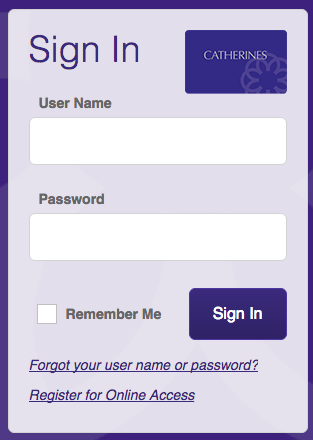 In the event that you have forgotten either of your login credentials, simply click the Forgot your user name or password? link (found in the sign in window). On the login retrieval page you will need to provide your Credit Card Account Number or User Name, your ZIP Code/Postal Code, and then choose your Identification Type before entering the Last 4 Numbers of your chosen ID-type (SSN or SIN). When you are ready, click Find My Account to locate your account and retrieve your login credentials.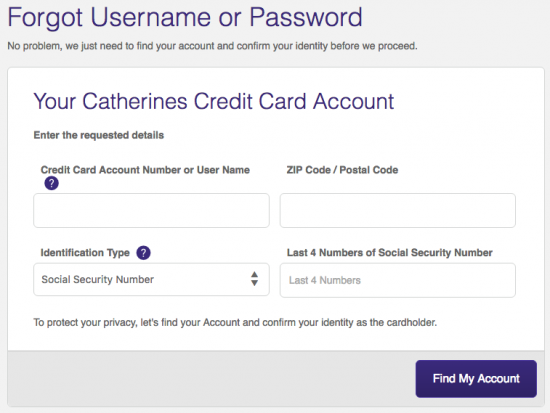 Activation/Registration
Call the activation number above to activate your new Catherines Credit Card (if you haven't already). Once your card has been activated, you can register for 24/7 online account access by clicking the Secure Registration link found above the activation number. On the registration page you will need to provide your Credit Card Account Number, your ZIP Code/Postal Code, and the Last 4 Numbers of your SSN or SIN, before clicking Find My Account.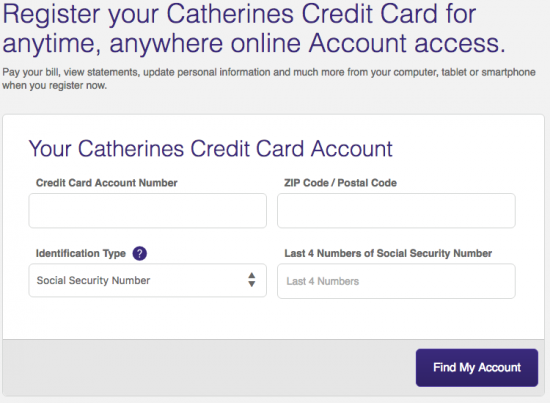 Next, you will need to create a unique User Name and Password for your online account. Then, provide your Email Address and Mobile Phone number into the indicated spaces before clicking Create Account to finish the registration process.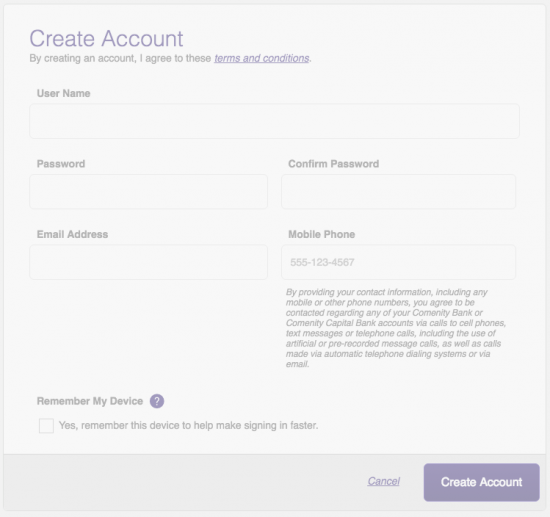 That brings us to the end of our guide. Now that your card is activated and registered for online access, you can start making purchases and managing your account today! Happy banking!