The nameplate, Goody's, was bought by Stage Stores Inc. in 2009 and is one of the dozens of department stores across the U.S. Nowadays, many stores offer a credit card for shoppers so they can earn rewards while making purchases at their outlets. The Goody's Credit Card can join this list of useless credit cards with high interest rates and mediocre rewards programs. This card comes with no annual fee, but a 25.49% APR (subject to change) and no option for cash advance. This makes this card quite impractical if you want to shop anywhere else but Goody's. The Payback Rewards, as their called, earn users $5 for every $100 spent in store or online. These rewards can then be put towards your next Goody's purchase. Other benefits include exclusive savings opportunities and special Christmas and Birthday rewards. Even if you find yourself shopping at Goody's locations on the regular, you're better off applying for a credit card that will reward you with cash back or points that you can use at more than just one store. If the sole purpose of getting this credit card is to rack up points at Goody's, you can apply for the Goody's Credit Card by following our tutorial below.
Before entering any data into the application form, we suggest reading through the privacy policy provided by the card-distributing company Comenity Bank.
Requirements
To be eligible for this credit card you must meet the following criteria:
Applicants must be at least 18 years of age
Applicants must have a valid US address
Applicants must have a valid SSN
How to Apply
Step 1 – Navigate to the Goody's Credit Card page on Comenity Bank's web portal. Here you'll find all the information you need on this credit card as well as the application form. To access the application form, click the pint Apply button.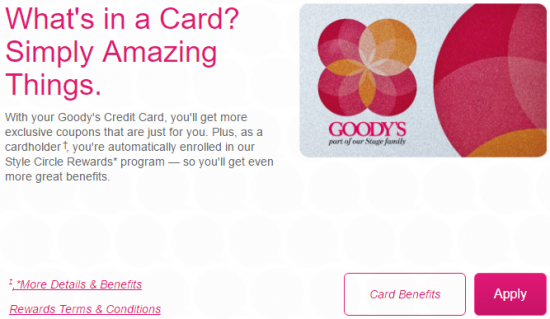 Step 2 – The first section you're required to fill out is the Personal Information section, which includes the following information:
First name
Last name
Social Security number
Date of birth
Annual income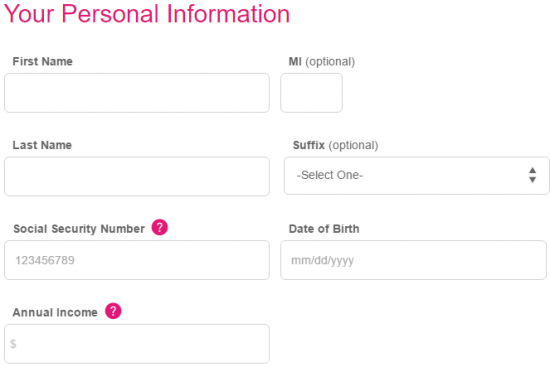 Step 3 – Next, provide your full physical address, Email Address, and Phone number(s).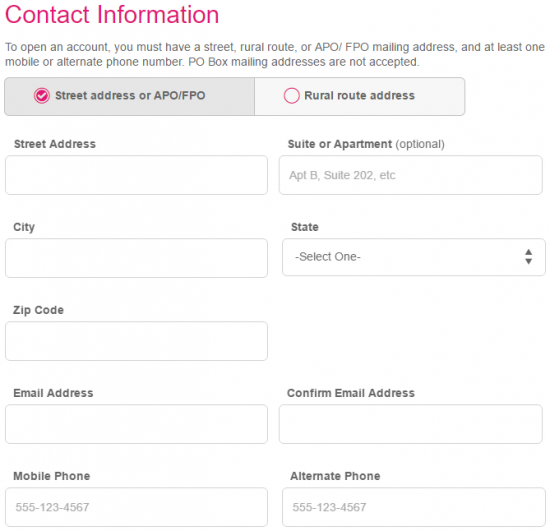 Step 4 – At this juncture, you may chose to add an authorized buyer to the account. If you select Yes, provide that person's information. Click Continue once you have completed this step.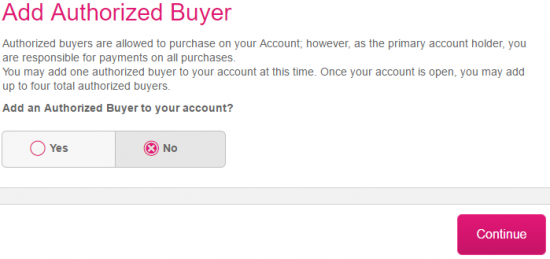 Step 5 – The last page of the application form asks that you read through the terms and conditions and tick the I consent button once you agree to them. Click Submit to send your application in for review.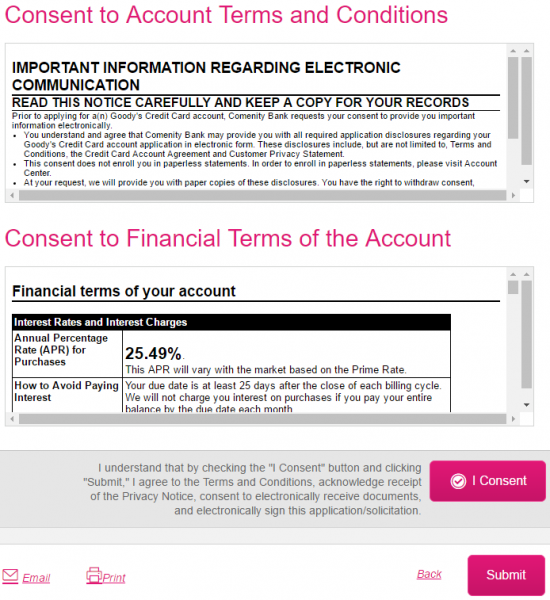 Congratulations! You have successfully applied for the Goody's Credit Card. You will hear back from Comenity Bank within a few days. Best of luck in your approval!