The Salmon Nation Visa Card is an average credit option that offers little in the way of benefits, however, the potentially low interest rates should catch the attention of many prospective cardholders. If your credit rating is strong, you could receive an APR for purchases and balance transfers of 10.24%. On the other hand, if your credit rating is less than desirable, your APR could be as high as 20.24%, which could be worse (APR is subject to change). As far as benefits go, this card has a rewards program that can earn you 1 point for every $1 spent. You will also be provided with fraud monitoring, zero fraud liability, chip card security, and the ability to contact customer service 24/7 with any questions or comments that you may have. If you're looking for a simple card with potentially low interest rates, this may be the right choice for you. However, there are certainly other cards out there that can match this offer this offer and improve on it a great deal for the same price and APR. Should you be interested in applying, scroll down to our tutorial below.
Take a moment to review TCM Bank's privacy policy to learn how your personal information will be used (TCM is the financial institution which has issued this card).
Requirements
In order to be approved for this card, the following requirements must be met:
You are at least 18 years of age
You have a valid SSN
You reside in the United States or one of the approved US territories
How to Apply
Step 1- To apply for the Salmon Nation Visa Card, you must first navigate to this webpage. Once there, scroll down until you see an image like the one shown below. Click on the Apply Now link to proceed.

Step 2- Here you are asked to specify the Applicant Type (joint or individual). Use the drop-down menu to make your selection and click Next to proceed.

Step 3- On this page, under Personal Information, the following details must be specified:
First name
Last name
Mother's maiden name
Email address
Verify email address
Primary phone number
Physical address
City
State
Zip
Years and months you've lived at your address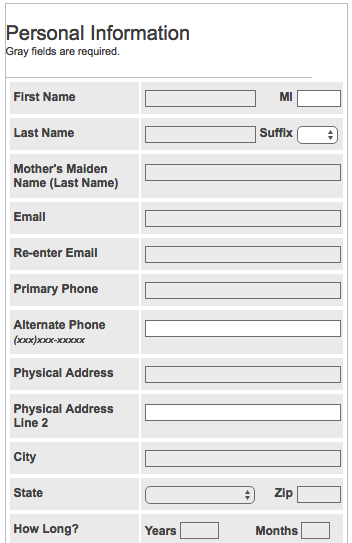 Step 4- Continue by specifying whether or not your mailing address is the same as your physical address. If it isn't, supply your full mailing address into the empty fields. Below that, provide your Preferred Method of Contact, Social Sec. No, and your Date of Birth.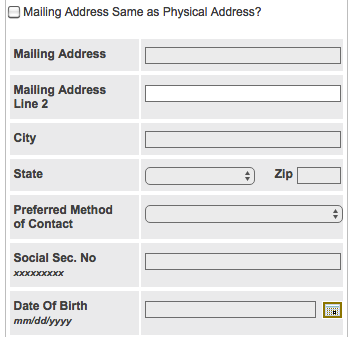 Step 5- If you have been living at your current address for less than two years, you are asked to provide your full Previous Address and specify how long you lived there for.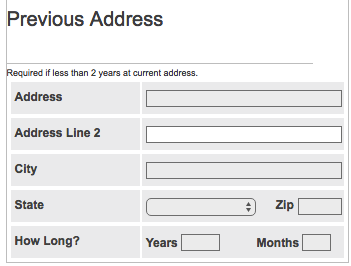 Step 6- Regarding your Employment Information, the following details must be specified:
Employer name
Occupation
Title
Length of employment
Business address (street, city, state, zip)
Business phone number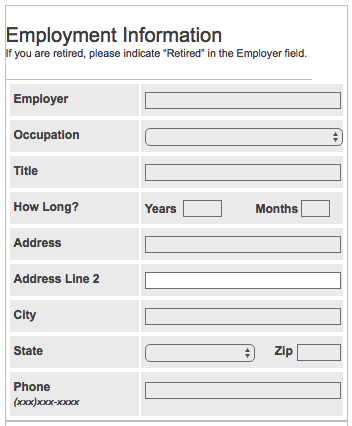 Step 7- If you have been working at your current job for less than two years, provide your previous Employer and the business address.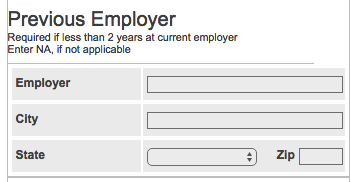 Step 8- In the blank fields, supply your Gross Monthly Income, Other Monthly Income Available to repay this debt, and Other Income.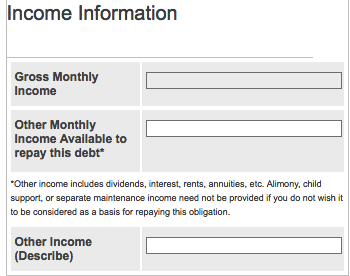 Step 9- Indicate your housing status by choosing one of the options located under Housing Information and enter-in your Monthly Payment. When everything has been supplied correctly, click Next to proceed.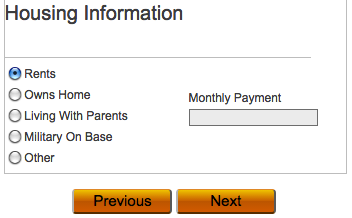 Step 10- Here you are able to add an authorized user to your account and/or consolidate your previous balances by performing a balance transfer.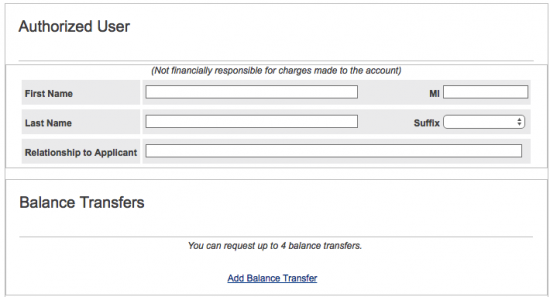 Step 11- Provide your Bank Contact information by supplying the Contact Name, Phone Number, and Branch Location. Below that, you may leave any comments that you'd TCM Bank to consider while they process your application. Lastly, supply your bank's Branch Number and CSRID (your personal banker's code). Click Next when you are ready to continue.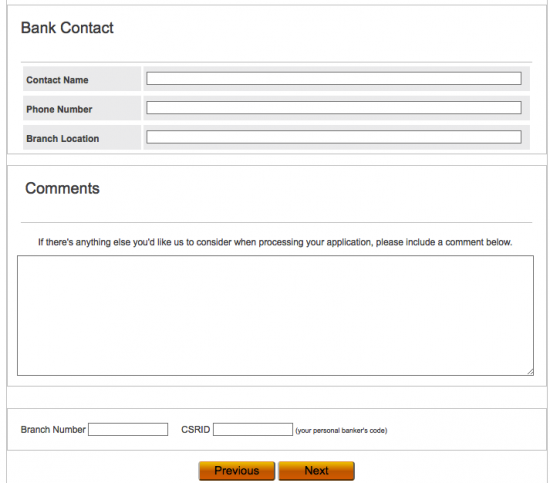 Step 12- Take a moment to read over TCM Bank's terms and conditions and, if you agree to their terms, check the small box under Authorization to provide consent.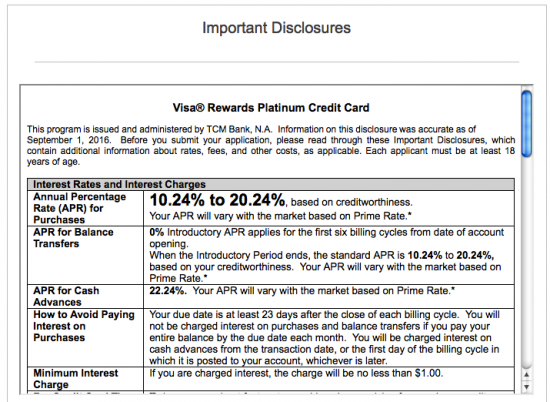 Step 13- You should see a small box at the bottom of the page that, when checked, confirms your ability to review the disclosures associated with this credit card. When you're certain that your personal information has been supplied correctly, click Submit to have your application sent in to TCM Bank for review.

Congratulations on making it to the end of the application procedure. We here at Card Reviews want to thank you for choosing us as your credit card expert. Good luck and take care!