The PNC Core Visa Credit Card is a great introductory card for anyone looking for Visa that covers only the basics. It boasts a potentially low APR at 10.24%, however, at its peak, the interest percentage reaches as high as 20.24% (APR dependent on creditworthiness and is subject to change). It is also provides its users with a 0% APR for the first 15 billing cycles, enabling you make that expensive purchase without having to worry about paying off the interest right away. After activating your card, you will be able to create an account through which you can manage your banking on the secure PNC online portal. If these features sound good to you then please scroll down to review our tutorial on the application process.
Before proceeding, take a moment to review the PNC privacy policy to learn how your personal information will be used.
Requirements
You must meet the following requirements before proceeding:
You are at least 18 years of age
You reside in one of the PNC approved states
You have a valid SSN
How to Apply
Step 1- Begin by navigating to the application page. From there, scroll down to the Get Started heading and use the drop-down menu to specify as to whether or not you currently use PNC online banking. Click Continue to proceed.

Step 2- On the subsequent page, under the Applicant Information heading, supply the following personal, employment, housing and contact information:
Full name
Address
Primary phone number
Email address
Date of birth
SSN
Mother's maiden name
Housing status
Monthly housing payment
Employment status
Employer
Work phone number
Total annual income
Years with employer (if applicable)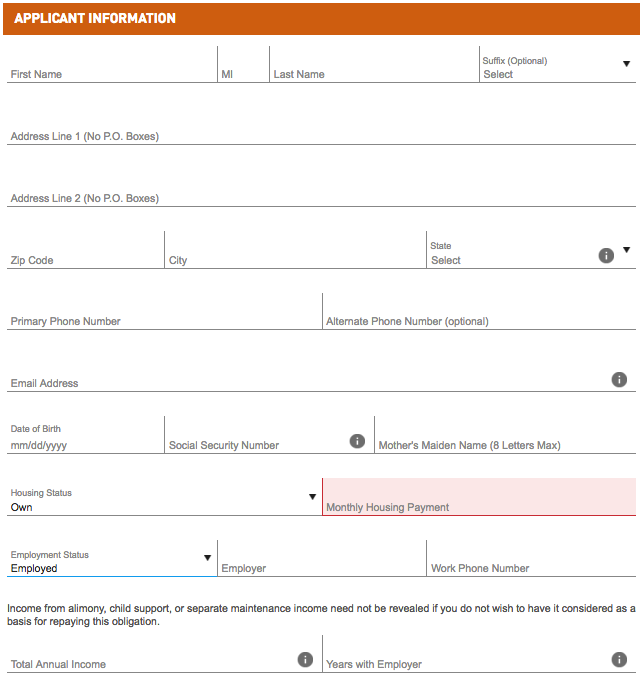 Step 3- If you would like to add an additional applicant to use this card, click Add a Co-Applicant and provide that person's information. Click Continue when you are ready to proceed.

Step 4- A review of the data you've supplied will be presented on the following page. Verify it for accuracy before clicking Continue to move forward.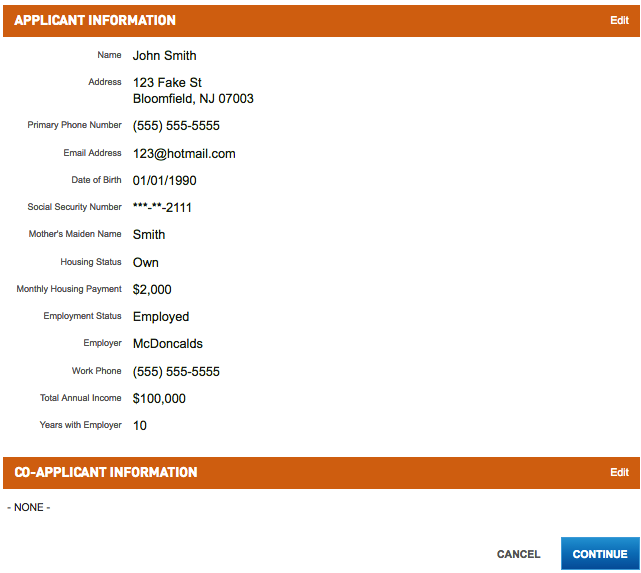 Step 5- On this last page you will need to review the terms and conditions and indicate your compliance with them by checking the small box located towards the bottom of your screen. When you are ready to proceed, click Submit and your application will be reviewed by PNC.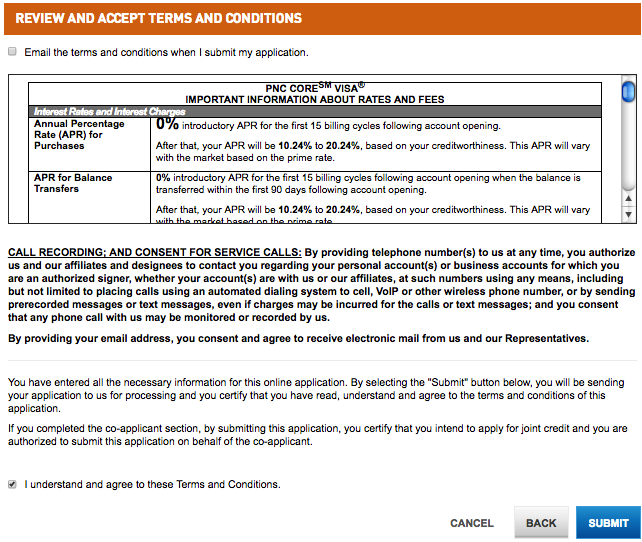 We here at Card Reviews have done our best to provide you with all of the information necessary to apply for the PNC Core Visa Credit Card. Hopefully this tutorial was helpful and informative. Best of luck in your future banking endeavours!