If you are looking for an alternative to the standard PNC credit card, the PNC Points Visa Credit Credit Card might be right up your alley. While it has a slightly higher APR than the Core Credit Card (between 12.24% and 22.24%, APR is subject to change), the benefits that it provides are in its rewards program. You can earn 4 points for every $1 spent on qualifying purchases which you can then use towards booking flights, car rentals, hotel rooms, and various forms of entertainment. PNC has also included an introductory bonus of a 0% APR on purchases for the first 12 billing cycles following account opening. If you scroll down, you will find our detailed guide on the application process.
It would be wise to review the PNC privacy policy before submitting any sensitive information into the online portal.
Requirements
The following requirements must be met in order for you to be eligible for this card:
You are at least 18 years of age
You reside in one of the PNC approved states
You have a valid SSN
How to Apply
Step 1- Start by navigating to the application page. From there, scroll down to the Get Started heading and use the drop-down menu to let PNC know if you are currently using their online banking. Click Continue to proceed.

Step 2- Here you will need to enter your personal information. The data will include the following:
Full name
Full address
Primary phone number
Email address
Date of birth
SSN
Mother's maiden name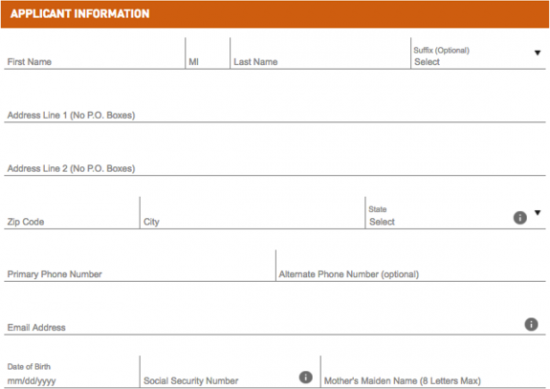 Step 3- With the above information supplied, continue by supplying the following:
Housing status
Monthly housing payment
Employment status
Employer
Work phone number
Total annual income
Years with employer

Step 4- If you would like to add an additional individual (co-applicant) who will be able to use this card, click Add a Co-Applicant and supply that person's information. Click Continue to move forward.

Step 5- The next page will provide you with a review of the information you've supplied so far. Verify the details for accuracy before clicking Continue to proceed.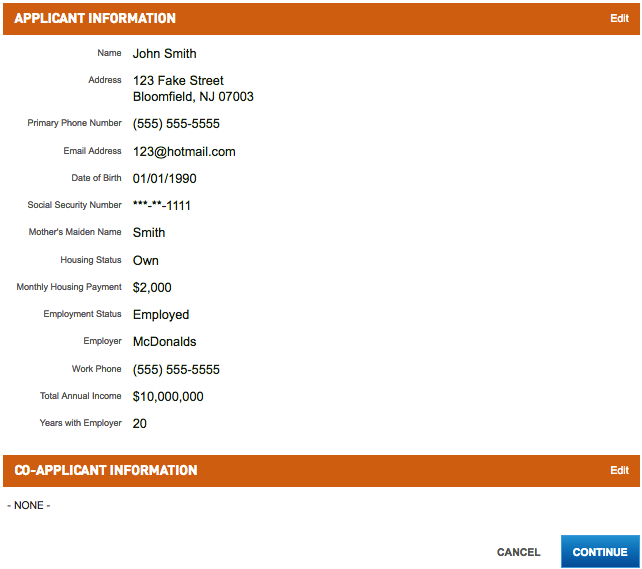 Step 6- Before submitting your application, take a moment to review the terms and conditions to get a full understanding of all aspects regarding this card. Check the small box towards the bottom of the page to indicate consent to their terms and click Submit. Your application will then be reviewed by PNC and you should get a response shortly.
Our credit card experts here at Card Reviews have done their best to information you of all aspects of the PNC Points Visa Credit Card. We hope you benefited from this tutorial. Bye for now!