This webpage has been designed to assist PNC Points Visa Credit Card holders through the process of creating an online banking account and logging into said account in order to properly manage their newly acquired credit card. You will first need to activate your card before you will be granted access the associated online features (activation phone number provided below). Once activated, a number of tasks will be available to help manage your finances.The points earned simply by using your credit card can be cashed in through the online banking portal. These points can then go towards flights, hotel rooms, car rentals and more. To learn how you can setup your online account, scroll down and review our tutorial below.
It is highly recommended that you review the PNC privacy policy before submitting any sensitive information.
How to Login
To access your online banking you will need to log into your account. This process can be accomplished on the PNC online banking homepage linked here. On the PNC website, you will see the Login tab located on the right. Click the tab and enter your User ID into the provided field before clicking Login.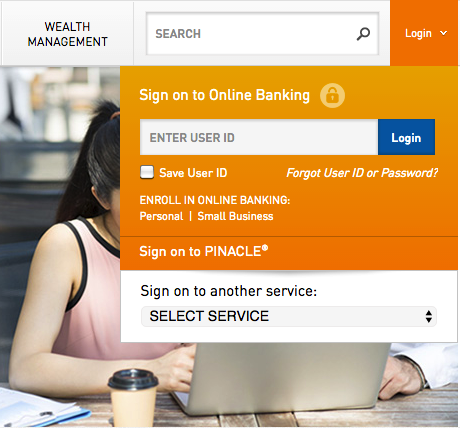 For security purposes, PNC may ask you to supply the answer to one of the security questions provided when signing up for your account. Enter the answer to the question into the blank field, specify as to whether or not you are operating from your home computer and click Continue. You will then be taken to the final stage of this procedure where you will need enter your password before being able to access your online banking.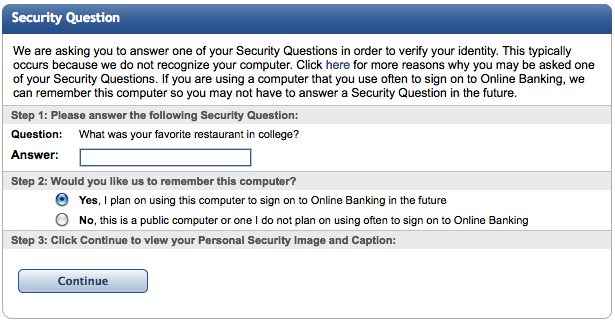 It is quite common for people to forget either their user ID or password. If this is the case, click on the Forgot User Id or Password? link located within the main login menu. To reset your password, select the Start Reset Password tab. On the following page, enter your Online Banking User ID, SSN and Full PNC account number before clicking Next. The following pages will provide you with the ability to reset your password.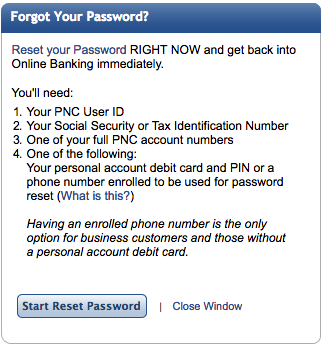 If you have forgotten your user ID, click on the Forgot User ID or Password? link found within the main login menu. On the following page, locate the contact us link. This link contains a phone number which you will need to call to retrieve your user ID (1 800 762 2035).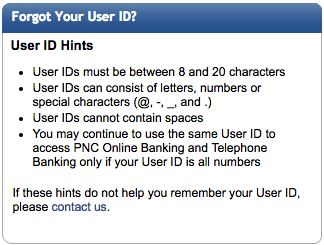 Activation/Registration
Before creating your online account you will need to activate your card. This process can be accomplished by calling the number located above and speaking to a customer service representative. After the card has been activated you can proceed by navigating to the enrollment webpage (linked above within Secure registration). From there, click the Get Started tab to proceed.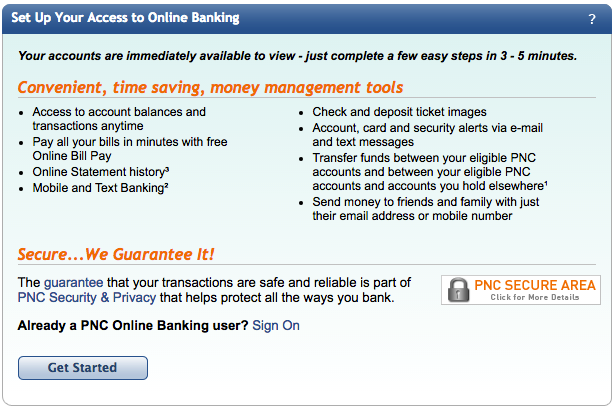 Enter your Social Security Number into the first field followed by your PNC Visa PIN into the second. Lastly, provide your PNC Account Number into the last field and click Next. The following pages will have you deciding on a user ID and password as well as a security question and answer. Once these steps have been completed, your account will be ready to use for your online banking needs. Good luck and take care!