On this cardreviews.org page, you will find information on how to access a Patelco Credit Union online banking account in order to manage your newly acquired Patelco Credit Union (PCU) Points Rewards World MasterCard account online. We highly recommend enrolling in online access to your account, because it means being able to manage your bills and rewards on your own schedule, from any internet-connected device. We have provided links, images of the registration/login proces,s and listed all the required information necessary to get online access to your account. Scroll down to get started.
Check out the PCU privacy policy to learn how they protect your information online.
How to Login
You can login by navigating to the Patelco Credit Union homepage (linked here). Once there, navigate to the login panel pictured below and entering the following where indicated:
When you are ready, click Log into Online Banking to access your account.

If you forget your login information, you can easily regain access to your account. For a lost user ID, click Forgot: User ID and enter the following on the subsequent page:
Date of birth
Last 4 digits of SSN
Zip code
When you have completed filling in this information, click Submit to retrieve your user ID and regain access to your account.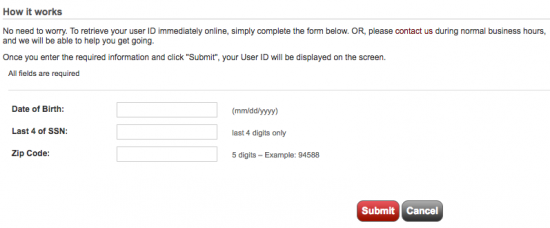 For a lost password, click Forgot: [..] Password and entering the following into the fields of the linked page:
User ID
Date of birth
Last 4 digits of SSN
Zip code
Click Submit when you have completed filling this information. The subsequent steps will enable you to reset your password thus providing you with renewed account access.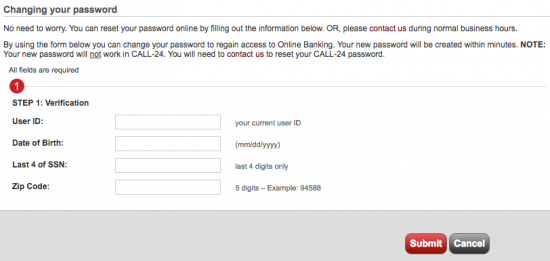 Activation/Registration
New cardholders will need to activate their card by phone as the PCU doesn't offer an online activation function at the time of this writing. We have provided the card activation number above, and once dialed, be prepared to provide your birth date and SSN to get your card activated. If your account is activated, it can be registered for online access by clicking the Secure registration link found above this paragraph. Enter the following information on the linked registration form:
Member number
SSN
Zip code
Year of birth
Email address
Click Continue when you have completed filling in this info.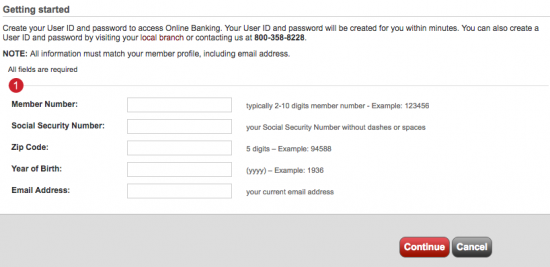 There are few more steps to registration, you still need to set up your additional security and login information. After all steps have been completed you will have immediate access to your account.