Cardholders of the Patelco Credit Union (PCU) Pure MasterCard can easily enjoy convenient access to their online account by enrolling in this service through the PCU website. In this Card Reviews tutorial, we have provided the necessary information, contacts and links for you to activate your newly acquired credit and enroll in the Patelco Credit Union online banking services. If you already have online account access, but are having difficulty logging in, scroll down just below and consult our brief login guide. With an activated card and an online banking account you will be ready to take advantage of this fantastic credit card option.
Before entering your private information, take a look at the PCU privacy policy to learn about how they use your information.
How to Login
Go to the PCU website and navigate to the login window pictured below to enter your User ID and Password. When you are ready, click Log Into Online Banking to gain access to your account.

In the event that you forget your user ID, click the User ID link found directly above the Log Into Online Banking link. On the retrieval page, enter the following information and click Submit to retrieve your user ID:
If you forget your password, you will have to create a new one. Start by clicking the Password link located above Log Into Online Banking in the login panel, enter the following information where indicated, and click Submit:
User ID
Date of birth
Last 4 digits of SSN
Zip code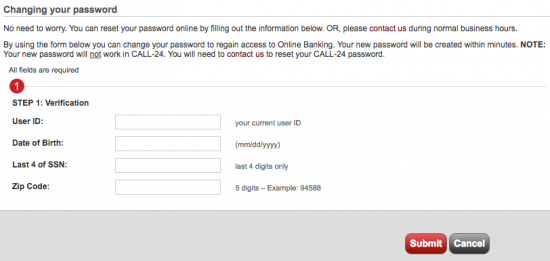 After completing this first step, in Step 2 you will be able reset your password and regain access to your online account.
Activation/Registration
The PCU doesn't offer an online card activation at this time of this writing, so if you haven't yet activated your PCU Pure MasterCard, you can only do so by calling the number posted above. Once your card has been activated, you can register for online banking by clicking the Secure registration link provided above, and entering the following information:
Member number
SSN
Zip code
Year of birth
Email address
After entering all the above information, click Continue.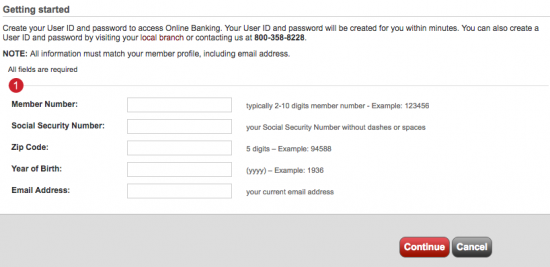 You're not finished yet! In the steps that follow you will set up a new user ID and password so that you can access your account. Once you've finished your registration, you will be able to manage your PCU Pure MasterCard at your own convenience. Congratulations!