The San Diego Chargers Extra Points Visa Credit Card is issued by Barclays Bank Delaware (Barclaycard). Therefore, it is through their online banking portal that cardholders will be able to control their credit card accounts. All you have to do is log in on any home or office computer, or even your mobile device, and you will be able to review e-statements, make deposits and otherwise stay on top of your finances. This service is definitely worth taking advantage of. If you're not sure how to acquire such an account, we will be glad to show you. Our short tutorial below will guide you through the steps required to enroll for, and log into, your Barclaycard online banking account. If you haven't yet activated your San Diego Chargers Extra Points Visa Credit Card, we also provide instructions on how to complete this activation process.
It would behoove cardholders to read through the privacy policy offered by Barclays Bank Delaware, to better understand how their information could be used in the future.
How to Login
The first step is to find your way to the Barclaycard login page. Once there, you will find a login box to the right of the screen. Enter your username and password, then click Log in. Now you can enjoy all of the online services and financial tools Barclaycard has to offer!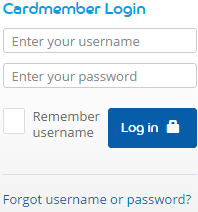 Perhaps you can't remember your username or password. This is pretty common, we all have many usernames and passwords to remember. Click on the Forgot username or password? link as shown in the screen above to begin the retrieval process. You are asked to provide the Last 4 digits of your social security number, Date of birth and Account number. Once you click Continue, you should be able to recover your login credentials and log back into your online account.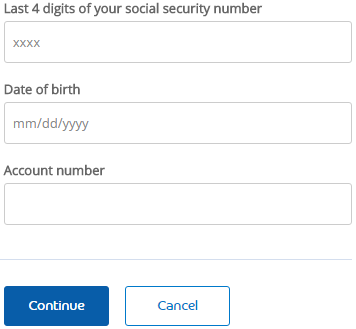 Activation/Registration
Your card can be easily activated by calling the number on the back of your card. If not, you can call the number we have provided above. You will be directed through the activation process by a customer representative. Once that is complete, click the Secure Registration link below the activation number to begin the online banking enrollment process. You should have your SSN and account number ready because you will need to provide both of these numbers, as well as your date of birth. After that, indicate as the whether or not you are a US citizen. If you select No, you will need to provide your country of citizenship. At the bottom of the page is where you create a username and password. Click Continue to finish the registration process. You can now enjoy all the wonders of Barclaycard's online banking services.