Once you have received your San Francisco 49ers Extra Points Credit Card in the mail, you are going to find it extremely useful to enroll for an online banking account. The NFL Extra Points Credit Cards are issued by Barclays Bank Delaware (Barclaycard) which means cardholders will be able to manage their account through their online banking portal. They provide a convenient service that enables users to access their credit card online and make changes, pay bills, check statements and otherwise take advantage of the variety of finance management tools. Some of you are probably familiar with some type of online banking portal, but perhaps haven't used Barclaycard's services before. If this is the case, or you aren't used to online banking at all, please allow us to guide you through the enrollment process. We'll also go over how to log into your account once it's set up and how to activate your new San Francisco 49ers Extra Points Credit Card.
We recommend taking a look through Barclaycard's privacy policy to better understand their sharing policies.
How to Login
To gain access to your Barclaycard online banking account, you must first get to the login page (we have provided a link here for your convenience). Once the page is loaded, find the Cardmember Login box and enter your username and password. Click Log in to enter your online banking account.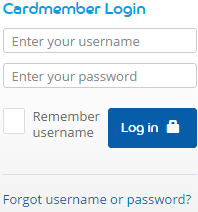 If you can't remember your login credentials, find the link Forgot username or password? and click on it. This directs you to a retreival page where you are asked to provide the Last 4 digits of your social security number, Date of birth and Account number before clicking Continue. You will be instructed further on how to recover your online banking account.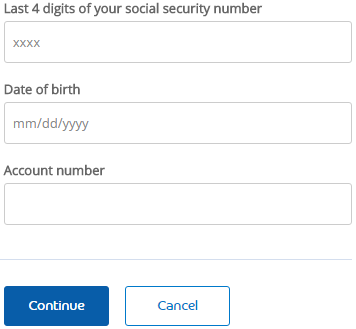 Activation/Registration
Before we get to setting up your online access, you need to get your card activated. To complete the activation process, call the number we have provided above and follow the instructions given by the customer care representative. The next step is to click on the Secure Registration link below the activation number to begin the online banking enrollment process. The pieces of identification you will need to register for an account are your social security number (you only need to provide the last 4 digits), your birth date and credit card account number. They ask if you are a citizen of the United States. If you are, select Yes, if you aren't, select No and provide your country of citizenship. The last step is to create a username and password. When ready, click Continue.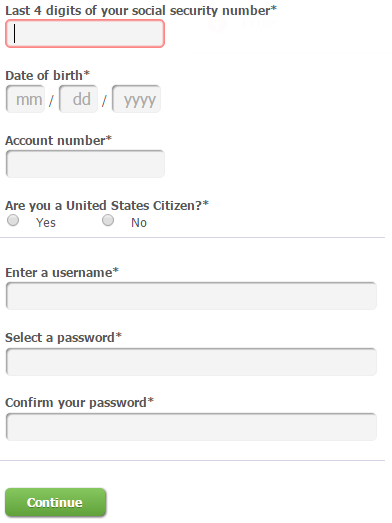 If all the data you entered is accurate, you will be able to enjoy the splendors of Barclaycard's online banking services. We hope these instructions helped make this process easier for you.