American Savings Bank (ASB) has partnered with First Bankcard (a division of First National Bank of Omaha) to create the American Savings Bank Complete Rewards Visa Card. This credit card has similar features to those of ASB's Platinum Edition Visa Card in that there is no annual fee and cardholders will benefit from EMV chip security. An obvious advantage that this card bears over the Platinum Visa is that it provides users with the ability to receive points when making purchases. In fact, you can earn 1 point for every $1 spent and you can redeem these points for cash back, gift cards, travel, or merchandise. The only major downside is that the Rewards Visa Card has significantly higher interest rates. For purchases and balance transfers, you can expect your APR to be somewhere between 16.24%-23.24%, based on your creditworthiness (APR is subject to change). However, for the first 12 billing cycles, you will receive an introductory 0% APR on all net purchases. If you consider the fact that this credit card will allow you to earn bonus points, and that you will have a 0% APR on purchases for the first year, you might find this card to be a worthy acquisition. To find out how you can apply, scroll down to our tutorial below.
Before proceeding with your application, take a moment to review First Bankcard's privacy policy.
Requirements
In order to be eligible for this credit card, the following requirements must be met:
You are at least 18 years of age
You have a valid SSN
You reside in the United States
How to Apply
Step 1- Click here to access the application page for the American Savings Bank Complete Rewards Visa Card. Once there, locate the Get Started menu and click Apply Now to proceed.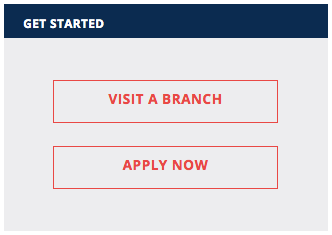 Step 2- This pop-up simply states that you will be continuing your card application on a third party website and that the third party site may have different privacy policies than those of ASB (privacy policy available here). Click I Accept to continue.
Step 3- Some personal information is asked of you on this webpage. Under Contact Information, the following details must be specified:
First name
Last name
Street address
City
State
Zip code
Home phone number
Email address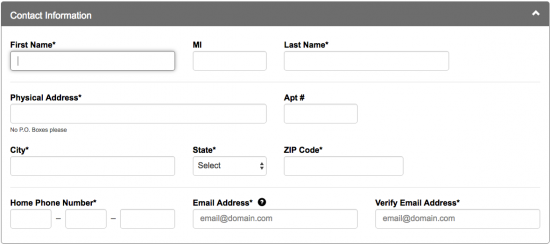 Step 4- Next, supply your Date of Birth, Social Security Number, and your Mother's Maiden Name. Below that, provide your Years at Address, Housing Status, and your Monthly Housing Payment.
Step 5- Continue by supplying the name of your Present Employer, the associated Business Phone Number, and your Total Annual Income. In the three blank fields located at the bottom of this window, supply the total amounts in your Checking Account, Savings Account, and Investment Account.

Step 6- At this juncture, you are able to perform a balance transfer to consolidate your previous card balances into one single bill. You are also provided with the ability to add an authorized user to your account (both of these tasks are optional). Click Continue when you are ready to proceed.

Step 7- Scroll down to the bottom of this page until you see the Important Notice. Read this notice over as well as the terms and conditions for this credit card. If you agree with First Bankcard's terms, check the small box found under the notice. By clicking Submit, your card request will be sent in to First Bankcard for review. You should receive confirmation shortly via email concerning the approval of your card request.

Thank you for letting Card Reviews guide you through your credit card application process. We hope your experience was relatively painless and we wish you the best of luck in all your future banking endeavours. Take care!