The Amex Blue Sky Credit Card is yet another chinsy rewards offering from American Express. With only one rewards feature (1 point per 1$ spent) and only one avenue of redeeming said rewards (travel expenditures) this card barely makes sense. There may be those who's financial circumstances permit them to travel frequently enough to need a travel rewards card but who are too impoverished to afford a decent travel card or too afraid of commitment to side up with just one travel company's branded card, and it is for them that we at cardreviews.org have created the following application guide.
Read through the Amex Online Privacy Policy before embarking (get it?) on your application to ensure your information is being handled correctly.
Requirements
All applicants must meet the following requirements in order to successfully apply:
Be a US resident (have a valid US street address)
Have a valid US SSN
Be at least 18 years of age
How to Apply
To start, navigate to the card summary page (shown below) and select the blue apply now link to access the secure application. Also, read the terms and conditions for goodness' sake.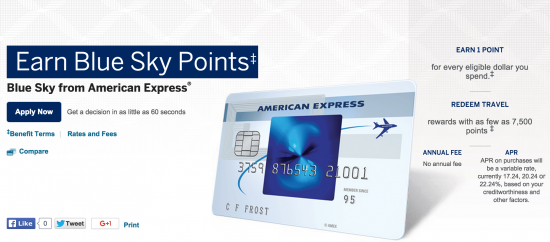 Step 1- Personal Information
First up: personal information. Enter the following so that Amex can properly identify you:
Full name
Name on card
Email address
SSN
Date of birth
Phone number
Home address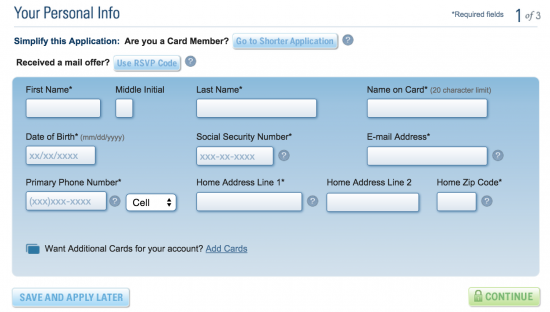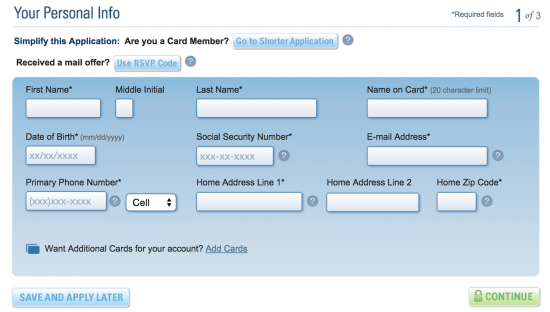 Should you want an additional cardholder or two leeching off your account just enter their information here and let the free-loading begin!
Step 2- Financial Information 
Next: Financial information. Enter the following financial info here so Amex can judge your circumstances and give you that punitively-high APR they reserve for the worst of applicants (just kidding, I'm sure you'll do fine):
Employer name
Employer city/state
Employer phone number
Income source
Total annual income
Bank accounts held
Housing status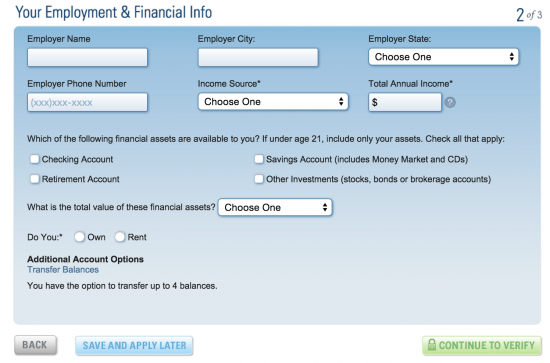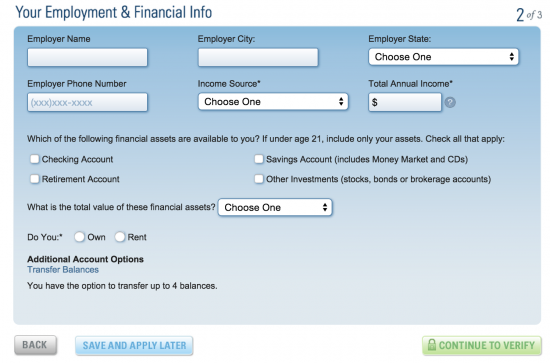 If it somehow makes your life simpler you may perform a balance transfer (or 4?) at this point in the application.
Step 3- Submission
Submit! Please make sure you read the terms and conditions and understand, exactly, the nature of the contract you are entering into.