The Amex Blue Cash Preferred Credit Card is a well rounded credit option suitable for individuals that want a little something back from their everyday purchases. With this credit card, you get a substantially stronger rewards package than the Amex Blue Cash Everyday Credit Card, though the downside is that the Preferred Credit Card has an annual fee of $95. If you can look past this annual fee, you will find that the potential savings offered through the Preferred Credit Card make this credit option a worthy acquisition. You will receive 6% cash back on your grocery bill, 3% cash back at gas stations and select department stores, and 1% cash back on all other purchases. A bonus of a $150 statement credit will be awarded to you after you spend at least $1000 within the first 3 months of card membership and you will also receive a 0% intro APR on purchases and balance transfers for 12 months. If these features sound appealing, scroll down to our tutorial below for a full description of the application procedure.
If you choose to apply, ensure that you have reviewed the American Express privacy policy as it is important to know how your personal information is going to be handled.
Requirements
All applicants must ensure that they meet the following requirements before commencing with the application:
Be at least 18 years of age
Reside in the United States
Have a valid SSN
How to Apply
Step 1- Start by accessing the card summary page where some information regarding the card's features can be found. Locate the Apply Now button and select it to proceed to the application form.

Step 2- Your personal information must be supplied in each of the blank spaces found on this page. Start by entering the following:
Full name
Name on card
Email address
SSN
Date of birth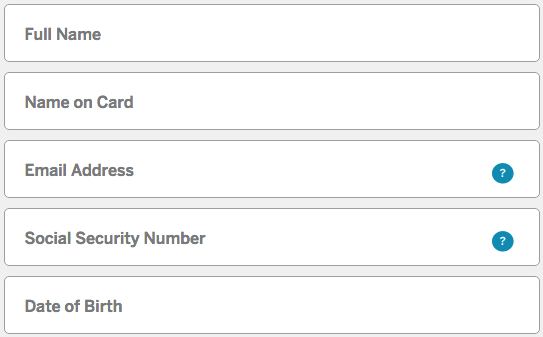 Step 3- Continue by providing the rest of the requisite personal information, which is as follows:
Phone number
Home address
Total annual income
Non-taxable income (optional)
Income source
Click Continue once each of the empty spaces have been filled.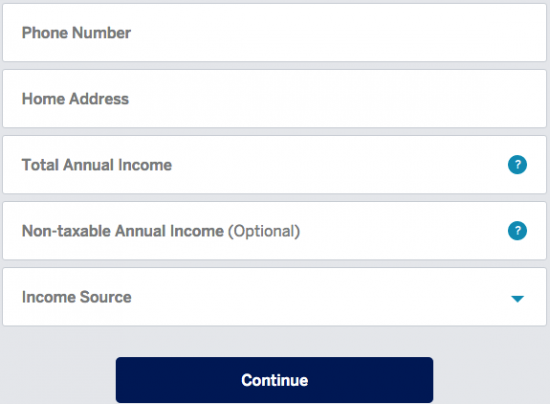 Step 4- A review of the interest rates, fees, and all other pricing information is displayed here within the terms and conditions. Take a moment to go through this document to ensure that you agree with these terms. When you're ready to officially send your application in to American Express, click Agree & Submit Application. Confirmation should be received via email in as little as 60 seconds.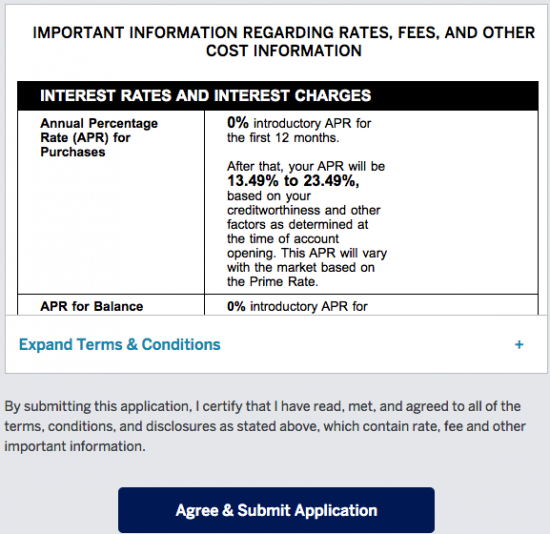 We want to thank you for letting us be your guide through the Amex Blue Cash Preferred Credit Card online application. Best of luck with your new credit card and in all of your future banking endeavours.