The Amex Blue Sky Credit Card is a below average credit option with a lacklustre rewards program that fails in comparison to even the most rudimentary rewards cards. While the other American Express reward programs offer users, on average, up to 3% back from their purchases, the Blue Sky Credit Card simply gives cardholders 1 point for each $1 spent. This may seem like a fair return on your purchases, and in some ways it is considering that this card comes at no cost to the user; however the potential savings offered by the various other American Express rewards credit cards is far greater (see the Amex Blue Cash Everyday Credit Card and Amex Blue Cash Preferred Credit Card). The Blue Sky Credit Card also has no signup bonuses and at its best, an APR of 17.74% (APR is subject to change). If you are still considering this credit card and you'd like to learn how to apply, scroll down to our tutorial below for step-by-step instructions of the application procedure.
Read over the American Express privacy policy before proceeding to ensure that you know how your personal data is going to be used and protected.
Requirements
All applicants must meet the following requirements in order to successfully apply:
Be a US resident (have a valid US street address)
Have a valid SSN
Be at least 18 years of age
How to Apply
Step 1- Start the application process by clicking here. You should see the card summary page (pictured below) which contains some information about the features offered through this credit option. Select the Apply Now button to access the online application form.

Step 2- Your personal information must be supplied in each of the empty fields found on this page. Start by providing the following:
Full name
Name on card
Email address
SSN
Date of birth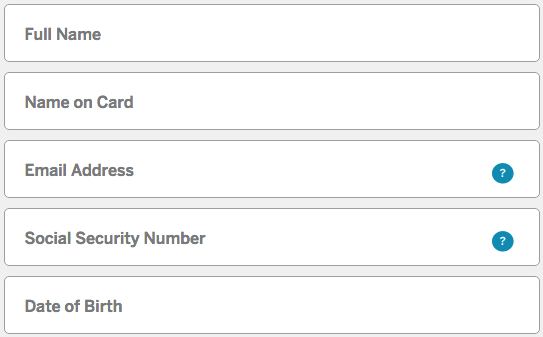 Step 3- Next, some more personal details must be specified. The requisite information is as follows:
Phone number
Home address
Total annual income
Non-taxable income (optional)
Income source
Select the Continue button once each of the empty fields have been filled in.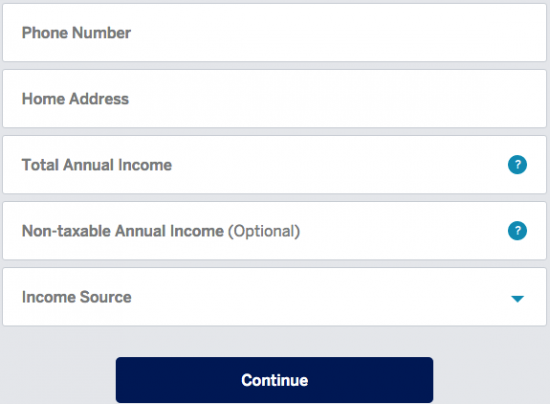 Step 4- Here you are presented with the terms and conditions associated with this particular credit card. Take a moment to review this document to ensure that you agree with the fees, rates, and other pricing information described within its contents. Lastly, click Agree & Submit Application to send your card request in to American Express for review, thus completing your application and this tutorial.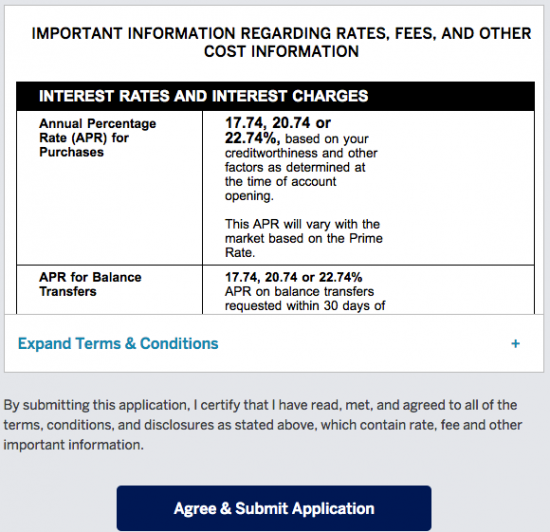 Thank you for choosing Card Reviews as your credit card expert. We wish you the best of luck with your new card and hope that you'll return whenever credit card assistance is required. Best of luck!