Experienced travelers know by now that travel rewards credit cards can be extremely beneficial for their trips. No matter where you're going, the Amalgamated Travel Rewards American Express Credit Card allows you to collect points and save money for your next excursion. If approved for this card, you could earn 3 points for every $1 spent on airline purchases, 2 points per $1 spent on hotel and restaurant purchases, and 1 point per $1 spent everywhere else. As a bonus, you will be awarded 7,500 bonus points after making your first purchase. That's equivalent to $75 for travel savings or, if you prefer, you could redeem it for merchandise, gift cards or cash back. As a card-member, you're also eligible to save 10% when you fly within the contiguous 48 states. To make the deal even sweeter, you can spend a little more liberally knowing this card comes with a 0% introductory APR for the first 6 months. Things you should be aware of this card are the $95 annual fee and the interest rate which is currently 12.49% to 23.49%, depending on creditworthiness (APR is subject to change). If you find the pros of this card outweigh the cons, then why not apply today? Follow our tutorial below to learn how to apply for your own Amalgamated Travel Rewards American Express Credit Card.
We recommend looking through Elan Financial Services' (the card-issuing company) privacy policy before submitting any information into the application form.
Requirements
To be eligible for this particular card, you must meet the following criteria:
Applicants must be 18 years of age or older
Applicants must have a valid US address
Applicants must have a valid Social Security number
How to Apply
Step 1 – The first step of the application process involves you navigating to the Amalgamated Bank credit card page and locating the Amalgamated Travel Rewards American Express Credit Card. Once you have found the card, click on the Apply Now link.

Step 2 – Now you may begin filling out the application form, starting with the following personal information:
Full name
Date of birth
Social Security number
Country of citizenship
Country of permanent residence
Phone number(s)
Email address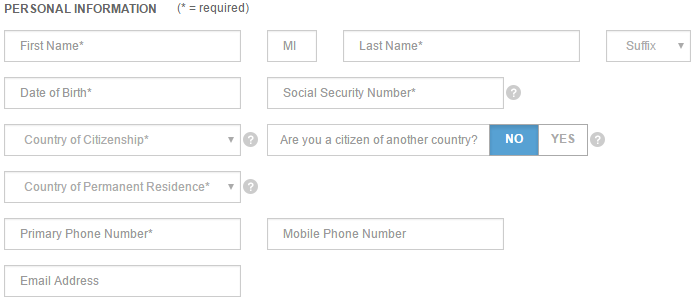 Step 3 – Under Housing Information, fill in the following indicated fields:
Street address
City
State
Zip code
Time at address
Housing status
Monthly payment
Alternate mailing address (if applicable)

Step 4 – The next section includes spaces for you to provide your Employment Status, Employer, Occupation and Annual Income. Below that, you have the option of providing more financial information which includes selecting YES next to any existing Amalgamated Bank accounts you currently have. Enter the information required for each bank account.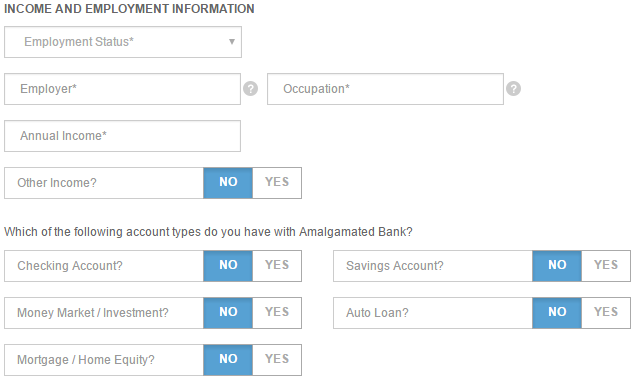 Step 5 – If you are interested in making a balance transfer, you may do so at this point in the process by selecting YES under Balance Transfers and providing the amount of the transfer. If you are sharing the account with someone else, you need to select YES next to Joint Applicant? and provide that applicant's information. And finally, select YES if you would like to add an authorized user to your account. This last option is for additional cards only, you will still be responsible for all the payments to the credit card account.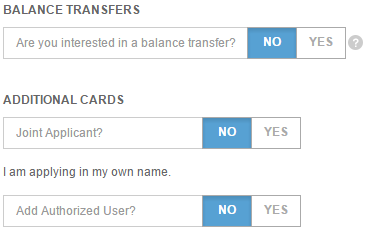 Step 6 – There is one last thing to do before the application form is complete. Read through the terms and conditions and, if you agree to them, select the box I accept the Terms and Conditions. Click SUBMIT once you are satisfied with all the information you have just entered.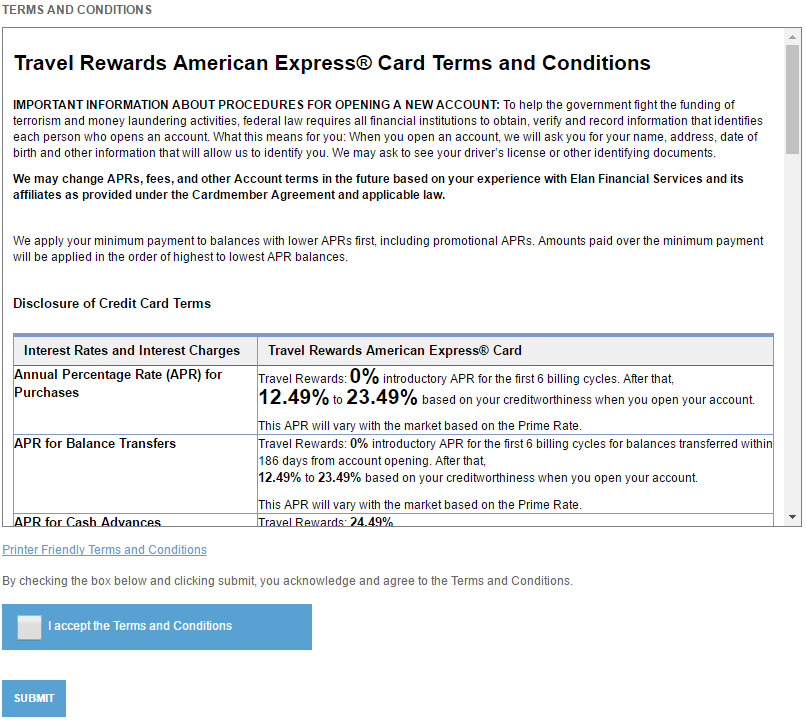 Once submitted, your application will be sent in for review and you can sit back and wait to hear from EFS. We trust your application will be successful and we hope this tutorial helped you achieve your goal of applying for the Amalgamated Travel Rewards American Express Credit Card. Good luck!