American Express has made it extraordinarily simple for their cardholders to manage all facets of their credit card account using a simple and intuitive online portal. If you are experiencing difficulty signing into the online portal, creating your account, or activating your card, follow the helpful guides we have created for you that are available below. Once your account has been created and you've logged into the online portal, you will be able to request additional cards, update contact information, review statement history, and pay bills. Get started by scrolling down!
It is always important to know how your personal information is being handled online. That is why we recommend that all new users review the American Express privacy policy.
How to Login
Go to the American Express homepage and you should find the login menu in the upper left portion of the screen. In the two empty spaces, supply your User ID and Password. Click Log In and you will be granted entry to your online banking account.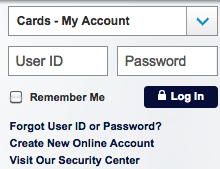 Click on the Forgot User ID or Password? link if you can't seem to remember your login information. On the page that follows, supply the 15-digit number on the front of your card and your 4-digit Card ID. With your card details provided, click Continue to proceed to the next page where the remaining set of instructions must be completed in order to retrieve your login credentials.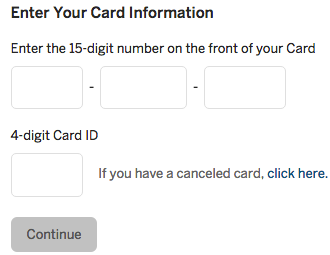 Activation/Registration
Activating your Amex Everyday Credit Card is a simple procedure that can be accomplished online or over the phone. To activate your card online, navigate to this webpage and supply your 4-Digit Security Code and Card Account Number. Click Continue to proceed to the next page where you're able to adjust your card settings before having it officially activated. If you'd rather activate your card by phone, call 1 (800) 528-4800 to speak to a customer service agent who will help you through the process.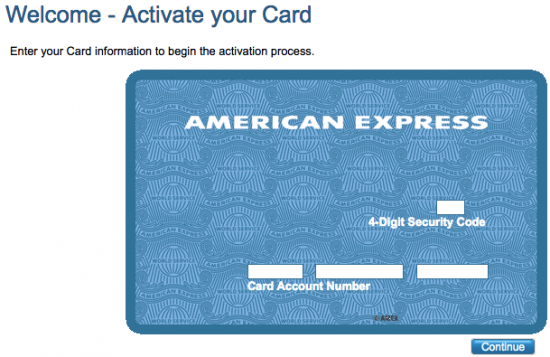 With your Amex Everyday Credit Card activated, click on the Secure Registration link found above the previous paragraph to begin the registration process for an American Express online banking account. On the registration webpage, supply your 15-Digit Card Number and 4-Digit Card ID before clicking Continue. The subsequent pages will ask you to supply some personal information and create your login credentials. If each step in this tutorial was completed correctly, your online account will be ready for use and you can begin to manage your finances through the American Express online portal. Happy banking!