American Express has simplified online banking and ensured that everything their cardholders need to manage their credit card accounts is available on their homepage. By creating an account with American Express, cardholders have the ability to request additional cards, update contact information, review statement history, and pay their bills without having to leave the comfort of their own home. To make online banking even easier, we have provided a guide, available below, on how to access the online portal and how to activate any newly received cards. Simply follow the steps below and you will be well on your way to maximizing the potential of your Amex Gold Credit Card.
Be sure to review the American Express privacy policy as it is always important to know how the personal information you supply online is going to be used.
How to Login
To gain access to your online account, you must first head over to the American Express homepage. Once there, locate the login window found just below the American Express logo. Enter your User ID and Password in the blank spaces provided and click the Log In button to access your account. If you have lost your login information, you may click the Forgot User ID or Password? link to begin the retrieval process (outlined below).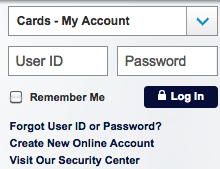 Enter the 15-digit number on the front of your card and your 4-digit Card ID in the empty fields. Click Continue to proceed to the subsequent page where the remaining set of instructions must be completed before you can retrieve your login information.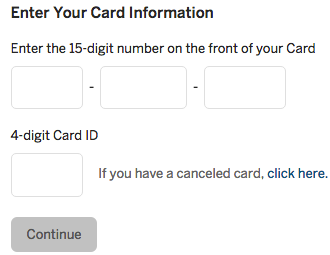 Activation/Registration
Activating your Amex Gold Credit Card can be accomplished over the phone by calling 1 (800) 528-4800 and following the directions provided by a customer service representative. You may also activate your card online by navigating to this webpage and entering your 4-Digit Security Code and Card Account Number in the available fields. Click Continue to proceed to the next page where you can customize your card before activating it.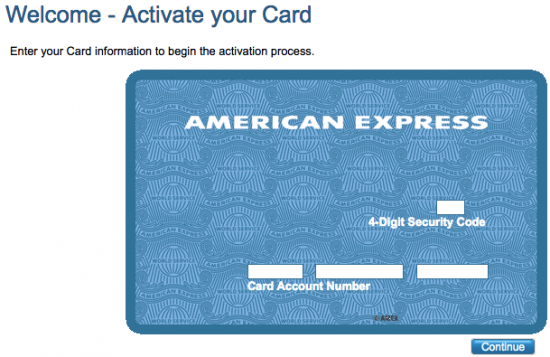 Now that you have successfully activated your Amex Gold Credit Card, you can begin the registration process for an American Express online banking account. Begin this process by clicking on the Secure Registration link located at the beginning of this segment. On the following page, enter your 15-Digit Card Number and 4-Digit Card ID. Click Continue and you will be taken to the next page where some basic personal information is required. The last thing you'll have to do is create your login information (password, user ID, security questions/answers). With each of these steps completed, your online account should be registered with American Express and ready for use. Take care!