American Express has provided their clients with a safe and secure platform from which they can activate any newly received cards and manage their credit cards in their entirety. By simply going to the American Express login page and logging in to their online accounts, cardholders have the ability to request additional cards, pay bills, review statement history and update personal information. With the help of our guide, available below, making changes to your account and activating your credit card online has never been any easier.
How to Login
Go to the American Express homepage in order to login to your American Express online account. From the homepage you will see a window in the top left that is sticking out just below the American Express logo. This is the login tab that you will use to access your online account. Enter your User ID and password in the space provided and click the Log In button. If you have forgotten or misplaced your login information, click the Forgot User ID or Password? link and you will be taken to a retrieval page.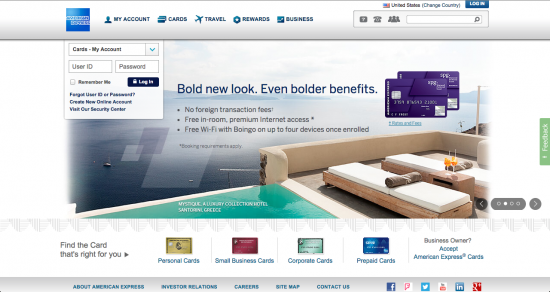 To begin the process of retrieving your lost and/or forgotten login information, you must simply enter your Hilton HHonors Amex credit card number and corresponding 4-digit Card ID number into the applicable blank fields.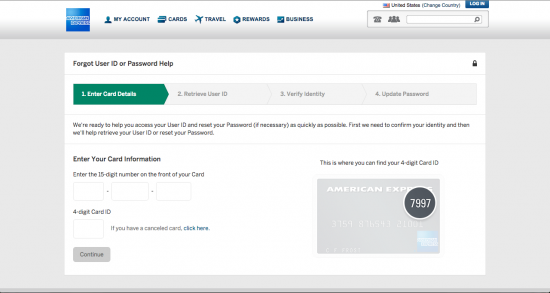 Activate
To make purchases with your new American Express credit card, the first step you need to take is to activate your card. In order to do so, you can either call American Express at (1-800-528-4800) and receiving customer support or you can create an online account that simultaneously activates your card. Assuming you are going the route of online activation, navigate to the American Express homepage that is linked above and click the Create New Online Account link in the login tab.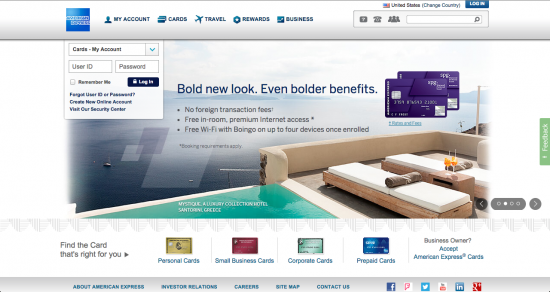 To begin the activation process, enter your Hilton HHonors Amex credit card number and corresponding 4-digit Card ID number into the spaces provided. Once you have entered this information in correctly you will be asked to set your account preferences and review your card benefits before the activation process can be completed.