The American Express online banking portal has made managing your American Express Business Gold Rewards Credit Card as simple as can be. With the help of the guide we have created, available below, you will find out how to access the online portal by creating and logging in to an online account. Once logged in, you will be able to pay bills, review past statements, transfer funds, and virtually manage all aspects of your credit card from the comfort of your own home. If you have yet to activate your card, you will also find instructions on that procedure within our guide below.
We recommend reviewing the American Express privacy policy before proceeding to ensure that new users are aware of how their personal information is going to be used and protected.
How to Login
Logging in to your online account is a simple procedure that can be accomplished on this webpage. From there, you must provide your User ID and Password in the empty spaces before clicking Log In. If your login credentials were supplied correctly, access to your online account should be granted.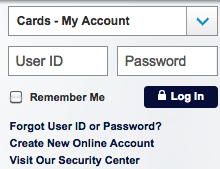 If you're unable to log in due to a forgotten piece of ID, click on the Forgot User ID or Password? link (found below the login fields) to begin the retrieval/reset process. On the next page, supply the 15-digit number on the front of your card and your 4-digit card ID. Click Continue and follow the instructions found on the subsequent page to retrieve your user ID or reset your password.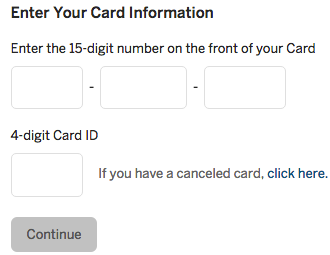 Activation/Registration
Getting your card activated should be the first thing you do when your card arrives in the mail. You can activate your card online by going to this webpage and supplying your 4-Digit Security Code and Card Account Number in the appropriate fields. Once your card information has been entered, click Continue to proceed. Complete the instructions found on the subsequent page and your card will be ready to go! You can also activate your card by calling the phone number found above this paragraph and speaking to a customer service representative who will guide you through the process.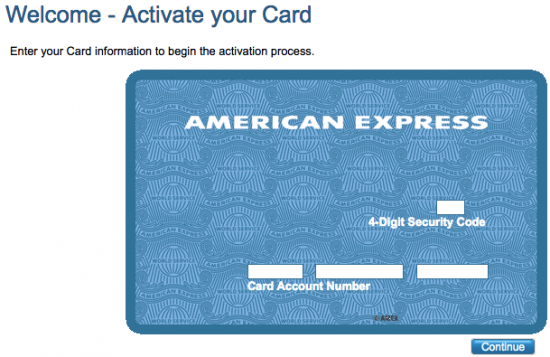 Now that you card has been activated, click on the Secure registration link (located above) to begin the enrollment process for an online banking account with American Express. Enter your 4-Digit Card ID and your 15-digit Card Number in the available spaces found on the enrollment page. Click Continue after providing your card details and you will be taken to the next step where you will need to supply some personal information and create your login credentials. Completing each step in this tutorial will result in your account being successfully registered with American Express.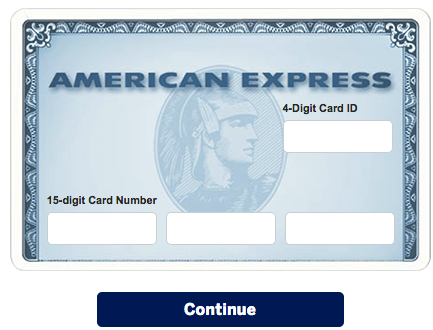 We hope that you found this tutorial helpful. Thank you for choosing Card Reviews today and best of luck with your American Express Business Gold Rewards Credit Card.