American Express has simplified the lives of their cardholders when it comes to the online management of their credit cards. If you're a cardholder of the American Express Business Platinum Credit Card, you will have full access to their financial management tools if you sign up for an online banking account. Enrolling in an American Express online account is easy and the process has been described within this webpage. Once logged in, you have the option of updating your contact information, reviewing statement history, requesting additional cards, and paying off any outstanding balance. Activating your newly received card is just as simple as account registration. All you have to do is follow the guide we created, available towards the bottom of this page, and your card will be ready for use in no time. Scroll down for more information.
Review the American Express online privacy policy to get a better understanding of how the personal information you supply online will be used.
How to Login
Accessing your American Express online account is possible by first navigating to the American Express homepage. Once there, look to the login menu that is located just below the American Express logo. You must enter your User ID and Password in the applicable fields and click the Log In button to access your online account.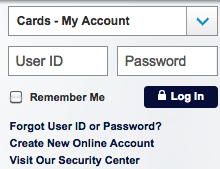 If you can't seem to remember your user ID or password, select the Forgot User ID or Password? link located within the login menu and you will begin the retrieval/reset process. On the following page, you must provide the 15-digit number on the front of your card as well as your 4-digit Card ID. Click Continue and you will be taken to the following page where you must follow the prompts to retrieve your user ID or reset your password.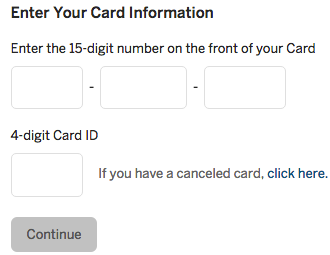 Activation/Registration
If you've recently received your American Express Business Platinum Credit Card in the mail, you'll need to get it activated so that it can be used to make purchases or be registered for online banking. To activate your card, navigate to this webpage and supply your 4-Digit Security Code as well as your Card Account Number in the spaces provided. Click Continue and complete the remaining online steps to activate your card.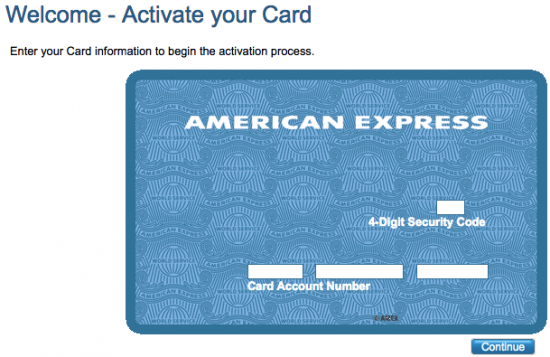 Select the Secure registration link located at the beginning of this segment to begin the enrollment process for an American Express online banking account. In the empty spaces found on the enrollment page, supply your 15-Digit Card Number and your 4-Digit Card ID. Click Continue to proceed and you will be taken to the subsequent page where you must provide some basic personal information. The last step will be where you choose your user ID, password, and any other security information. Once you've finalized the enrollment process, your online account will be active and you can begin to bank online. Best of luck!