The American Express online banking portal provides cardholders of the American Express Business Green Rewards Credit Card all the tools needed to manage their finances from home. With just a few clicks, you will be able to activate any new cards you have received in the mail, update contact information, request additional cards, review statement history, and pay bills. All you have to do is follow the guides we have created, available below, and you will learn how to do all of these things and more.
Before you go ahead and supply American Express with your personal information, read over their privacy policy to see how the data you supply will be used and protected.
How to Login
You can can log in to your online account by navigating to the American Express homepage. Once there, look to the login box in the top left corner of the screen. There you will need to enter your User ID and Password in the available spaces and then click Log In in order to access your online account. If you have forgotten or lost your login information, click the Forgot User ID or Password? button and you will be redirected to a retrieval page.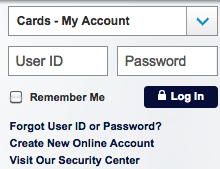 On this page, enter the 15-digit number on the front of your card as well as your 4-digit card ID. Click Continue after your card information has been supplied to be taken to the following page. You must navigate through the next several steps to retrieve your user ID or reset your password.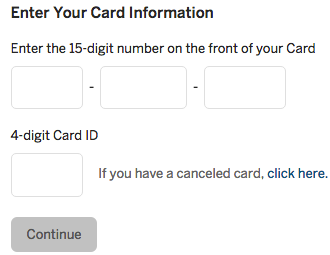 Activation/Registration
To get your card activated, navigate to this webpage and enter your 4-Digit Security Code as well as your Card Account Number. Afterwards, click Continue to proceed to the remaining steps which you must maneuver through to activate your card. You may also activate your card by calling the number posted above this paragraph and completing the instructions given by a customer service representative.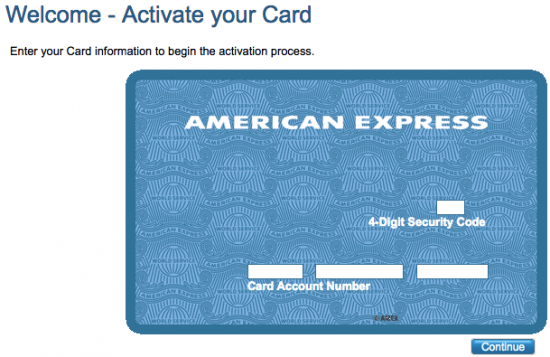 With your card successfully activated, click on the Secure registration link (found at the beginning of this segment) to begin the enrollment process for an American Express online banking account. You must supply your 15-Digit Card Number and your 4-Digit Card ID in the spaces found on the enrollment webpage. Click Continue to proceed and you will be taken to the subsequent page where some personal information is required. Lastly, you will need to create your security and login credentials. That's it! Your account should be registered with American Express and you can begin to take advantage of their financial management tools.