The Barclaycard Rewards Mastercard is offered in partnership by Barclay Bank and Mastercard. The card offers cash back rewards, including double the rewards for necessary purchases of things such as gas, utilities and groceries. The card also fortunately features no annual fee.
One of the other benefits of the cards is its convenient online access. Once you are logged in to your Barclaycard Rewards Mastercard online, you can manage your account easily without having to speak to anyone in person.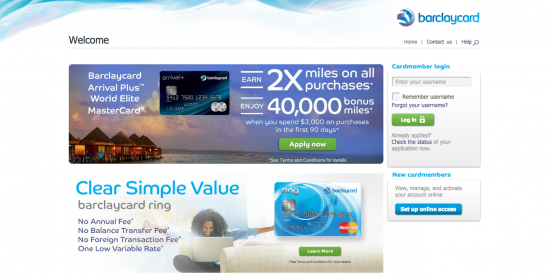 Make a Payment
In order to manage your account online, head to the link provided on this page by the "Secure Login" button. Enter your username in the blank field that says "Enter your username" and click the green "Login" button. In case you would like to skip entering your username next time, tick the box next to "Remember username".
After logging in you will gain access to features such as make a payment, edit account information, and order a new card.
Activation
To activate your card you can click the "Set up online access" link on the login page, or, more simply, the "Secure Activation" link above. Users must fill out a form before their cards will be successfully activated. You are required to include the following information to ensure your identity is not being compromised:
Social security number
Date of birth
Account number
Whether or not you are a U.S. citizen
A username of your choice
A password (must be at least 8 characters in length)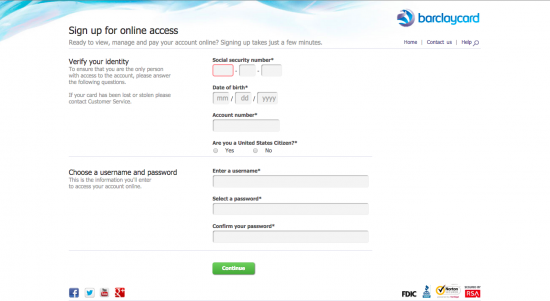 Finish by clicking the green "Continue" button when you are done entering your information.