The Royals Mastercard Credit Card is ideal for Kansas City Royals fans looking to take their fandom to the next level. Offered in partnership by the Kansas City Royals and Mastercard, the card features a low introductory rate, no annual fee, and allows cardholders to collect "Royals Rewards", which are redeemable for Kansas City Royals merchandise.
This article outlines how users can login to their account and how they can securely activate their cards.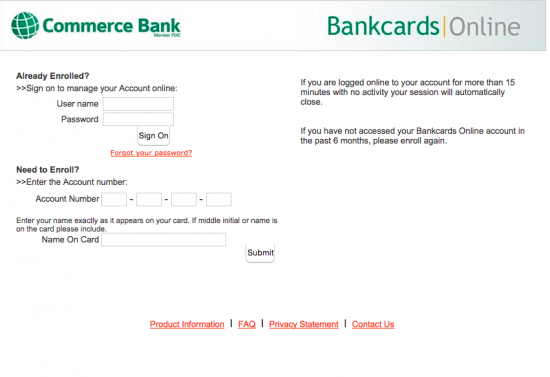 Make a Payment
Not only can you make payments on your Kansas City Royals Mastercard Credit Card online, but you can also check your transaction history, adjust settings on your account, and order a new card if the need arises.
To login, go to the login page by clicking the image above. Alternatively, click the "Secure Login" button towards the top of this page. Enter your username and password in the empty boxes.
Activation
Activating your card can be done by clicking the link above. Under "Need to Enroll?", enter your account number and your name as it is listed on your card. Click "Submit" and, after determining your username and password, you're all finished registering your card.
You may now use your card online by logging in to your account via the regular login process detailed above under Make a Payment.