Welcome to the application guide for the BB&T Spectrum Rewards Credit Card. On this page you will find a guide we have created that explains everything you need to know, step-by-step, about completing the online application process for the BB&T Spectrum Rewards Credit Card. We know quite well how difficult and confusing online applications can be, and how easy it is to miss important information such as the privacy policy and terms and conditions. In order to make your life easier we have compiled a step-by-step guide that will help you get the job done without the unneeded headaches. Simply scroll down this page and you will find our application guide.
At this point we recommend that all of our readers review the online privacy policy in order to be fully aware of how their personal information is going to be handled throughout the application process.
Requirements
In order to complete the online application, applicants must:
Be at least 18 years of age or older
Be a resident of the United States of America
Have a valid social security number
How to Apply
Step 1: Navigate to the application homepage.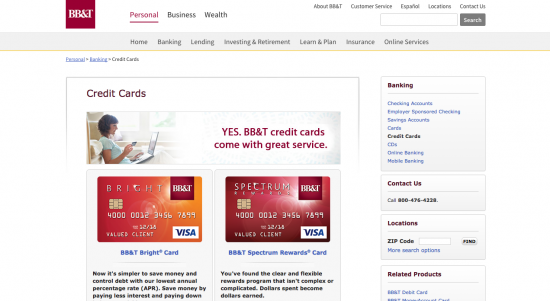 Step 2: Click the Apply Online web link underneath the BB&T Spectrum Rewards Card heading.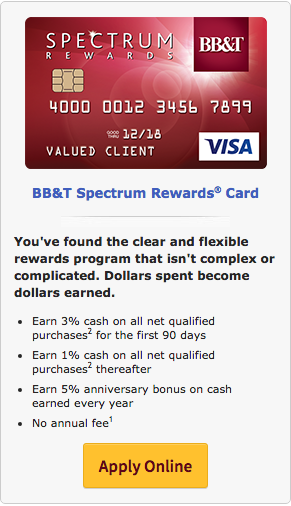 Step 3: On the following page designate whether you are a current BB&T client who uses online banking or not, then click the Continue button.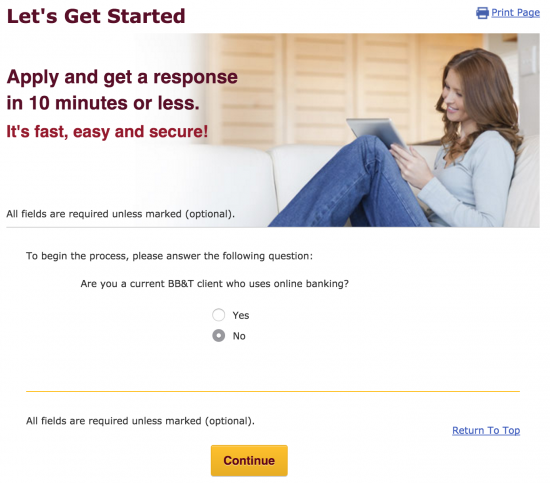 Step 4: On the following page enter the following information in the space available:
First and last name
Address
City, State, ZIP
How long you have been at current address
Housing type
Phone number
E-mail address
Confirm e-mail address
Date of birth
Social security number
Mother's maiden name
Status as a BB&T client
Status as a U.S. citizen
Identification type
Identification number
Identification issue date
Identification expiration date
Step 5: You must then designate your employment status and annual income (pre-tax) before clicking the Continue button and proceeding to the next section of the application.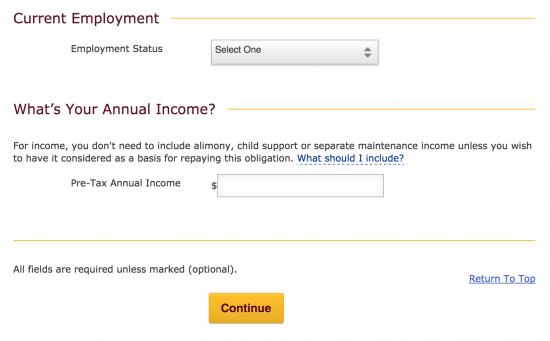 Step 6: Select whether you wish to add additional authorized users and then click the Continue button.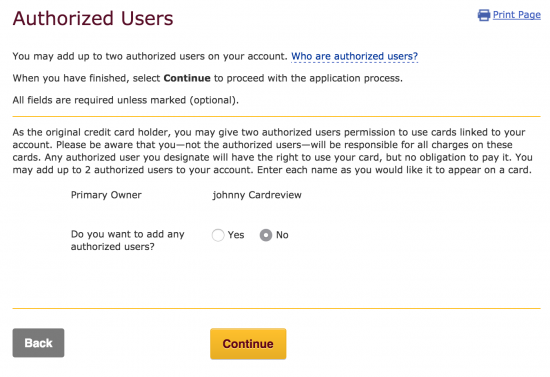 Step 7: Verify that you have not made any mistakes on the information you have entered and then click the Continue button.
Step 8: Review the terms and conditions and the disclosures and then click the tickboxes to agree to them. Finally, click the Submit button to finalize the application process.