The Bealls Outlet Credit Card has an online banking service available to its account holders. The account holder must have enrolled and they may be able to login and view their account balances, rewards, and make a payment. All payments are processed at 11:59 PM.
How to Login
Step 1 – Go to This WebPage.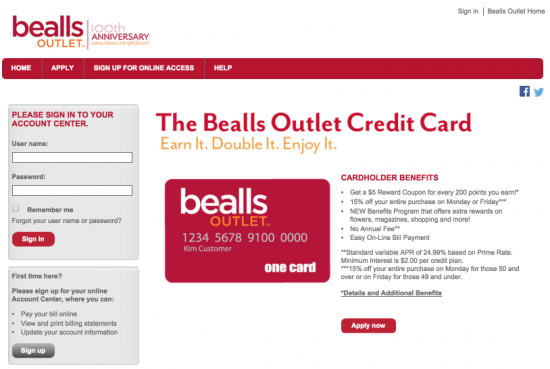 Step 2 – On the left side of the page enter your credentials such as your USERNAME and PASSWORD. Once you have entered the correct login details you will be allowed access into your account.
Forgot Username or Password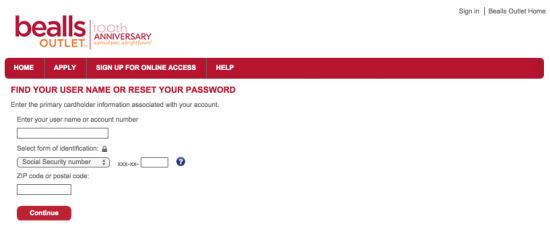 Enter your Username or Account Number, Social Security Number, and Zip Code. After it has been inputted the username and password will be sent to the email on file with the credit card billing information.
Signup for Online Access
If you have your card on you click on the 'Yes' button. If not, click the 'No' button.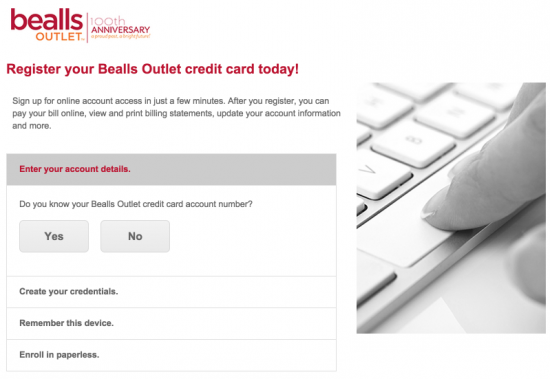 If you clicked 'Yes' you will have to enter the following:
Credit Card Account Number (Same as Card Number)
Select Identification to Verify
Zip Code
If you clicked 'No' you will have to enter the following:
Social Security Number – xxx-xx-xxxx
First Initial, Last Name
Date of Birth – mm/dd/yyyy
Zip/Postal Code