The Black Hills Federal Credit Union Platinum MasterCard Credit Card allows cardholders to manage every facet of their credit card account online. Once you have accessed the online account associated with your credit card you have the ability to instantly pay bills, review statement history, update contact information, and request additional cards. If you are having any difficulty whatsoever with either accessing your online account or activating your newly received card online then scroll down the page and you will find a guide that we have created just for you that explains everything you need to know about both of those processes. Take a deep breath and scroll down, we promise we will make the whole thing as simple as can be for you.
Before proceeding, we recommend to all of our readers that they review the online privacy policy in order to be completely familiar with how their personal information is going to be handled throughout the login process.
How to Login
You will first need to navigate to the login homepage, pictured below.
Then enter your User Name and Password and then click the Login button. Unfortunately for our readers who have forgotten their login information there is no way for them to retrieve their forgotten information online. If you are one of the unlucky few, you will need to contact Black Hills Federal Credit Union directly in order to retrieve your forgotten login information.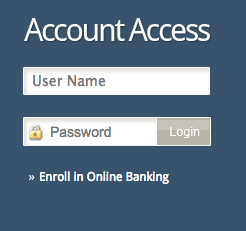 Activate
Activation phone number: 1-605-718-1818
In order to be able to be used for purchases individuals must activate their Black Hills Federal Credit Union Platinum MasterCard Credit Card. This can be done by either calling the activation phone number listed above or by using the online profile associated with your account. If you have not setup your online account, you may do so by clicking the Secure activation link above. On the following page, click the Enroll in Online Banking link.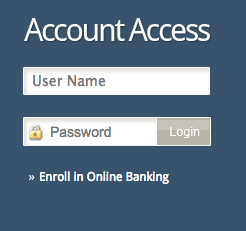 You will then need to enter the following information:
Member ID
Social Security Number
Username
Password
Re-enter Password
You will hen need to enter the characters displayed in the image at the bottom of the page in order to validate your enrollment. Once completed and you are certain all of the information you have entered is correct, click the Continue button at the bottom of the page to complete the enrollment process.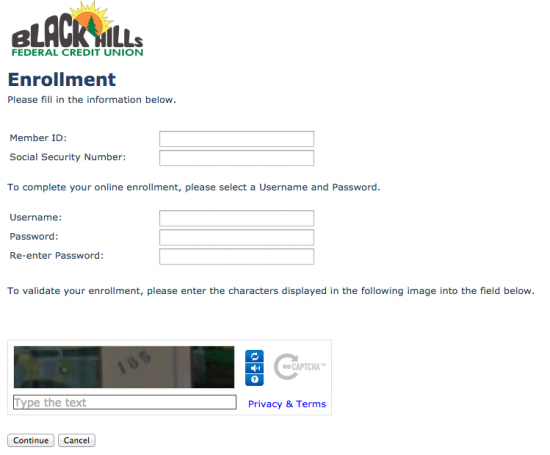 You have now completed all of the steps for both the login and activation process for your Black Hills Federal Credit Union Platinum MasterCard Credit Card. If you are having trouble in the future simply resort back to this and follow the steps again. We recommend bookmarking this page so that you can access it quickly and easily in the future.