The Comerica Travel Rewards American Express Credit Card is an excellent card that allows cardholders to earn valuable reward points that can be exchanged for reduced travel fares. This card also comes with an incredible $75 welcome bonus after you make your first purchase which greatly reduces the $95 annual fee in your first year. Additionally, the card comes with an interest percentage on purchases of anywhere from 11.99% to 22.99% based on your creditworthiness. As long as you don't end up in the high end of that APR you have a great card on your hands. If you are looking for help with the online application process scroll down and you will find a guide we have created that will walk you through everything you need to know.
Before beginning the application process we recommend that all of our readers take a brief moment to review the online privacy policy and become familiar with exactly how their personal information is going to be used and protected.
Requirements
For the application process to be completed in its entirety, applicants must:
Be at least 18 years of age or older
Be a resident of the United States of America
Have a valid Social Security Number (SSN)
How to Apply
Step 1: First, navigate to the application homepage, pictured below.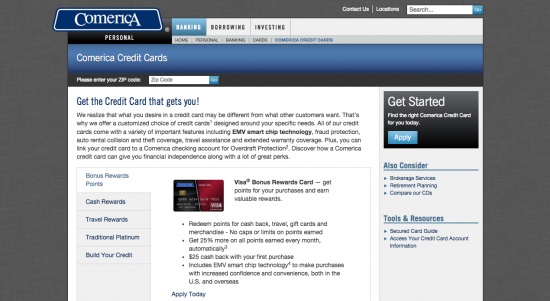 Step 2: Click the Apply link underneath the Get Started tab in the right hand side of the screen.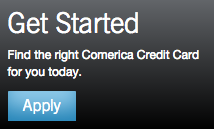 Step 3: Click the Apply Now link underneath the Travel Rewards American Express Card heading.

Step 4: Enter the following personal information in the blank spaces provided:
First and last name
Date of birth
Social security number
Primary phone number
Step 5: Enter the following housing information in the blank spaces provided:
Street address
City
State
Zip code
Time at address (years/months)
Housing status
Monthly payment
Whether you have an alternate mailing address

Step 6: Enter the following income and employment information:
Employment status
Annual income
Whether you have other income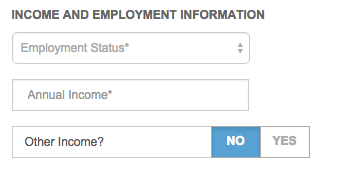 Step 7: Designate which account types you currently have with Comerica Bank.

Step 8: Designate whether you wish to add an authorized user and whether you wish for your application to be a joint application.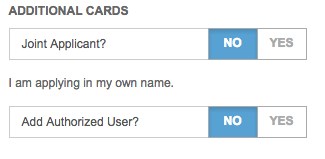 Step 9: Review the terms and conditions and click the tickbox to consent to them.

Step 10: Click the SUBMIT button to finalize the application process.