The Comerica Visa Bonus Rewards Plus Credit Card is a great credit card that allows cardholders to earn reward points as they spend. This is the "deluxe" version of the original Visa Bonus credit card offered by Comerica and comes with an increased ability to earn reward points at only a slightly additional cost. To be perfectly honest the increased annual fee is pretty much evaporated by the increased benefits of this card. After you make your first purchase you will receive a $50 bonus that easily offsets the $50 annual fee that come with this card. If you are interested in completing the online application process you may do so by following the step-by-step guide we have created for you. This guide is available by simple scrolling down this page.
If you are still unsure about which Comerica Visa Bonus Rewards Credit Card you would like to apply for, use the image below to compare and contrast their features and benefits.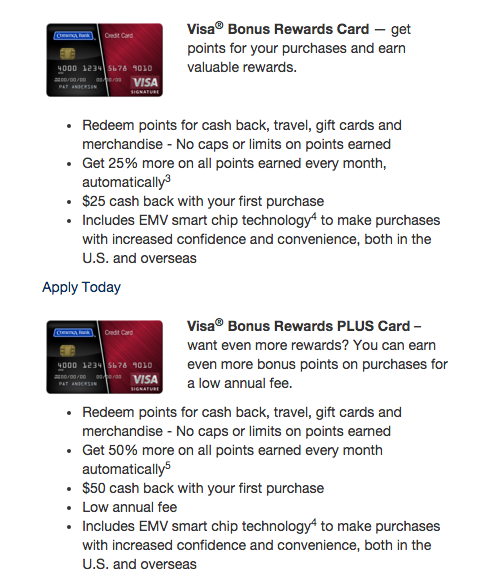 Take a moment to read the online privacy policy as it will inform you of how your personal information is going to be used and protected throughout the application process.
Requirements
It is important to meet the following requirements before beginning the application process to ensure that the application is not rejected by default:
Be at least 18 years of age or older
Be a resident of the United States of America
Have a valid Social Security Number (SSN)
How to Apply
Step 1: What you first need to do is head over to the application homepage, pictured below.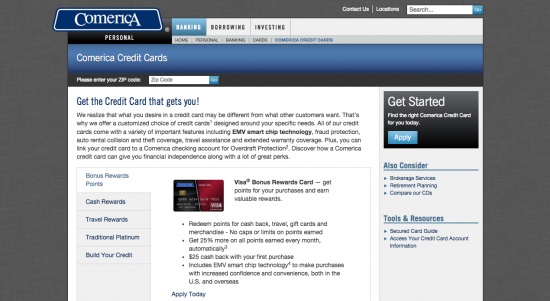 Step 2: Click the Apply Today link underneath the correct Comerica Visa Bonus Rewards Credit Card you wish to apply for.

Step 3: Enter the following personal information in the blank spaces provided:
First and last name
Date of birth
Social security number
Primary phone number
Step 4: Enter the following housing information in the blank spaces provided:
Street address
City
State
Zip code
Time at address (years/months)
Housing status
Monthly payment
Whether you have an alternate mailing address

Step 5: Enter the following income and employment information:
Employment status
Annual income
Whether you have other income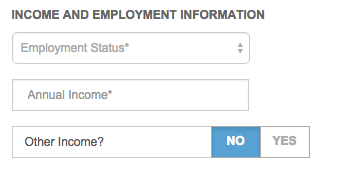 Step 6: Designate which account types you currently have with Comerica Bank.

Step 7: Designate whether you wish to add an authorized user and whether you wish for your application to be a joint application.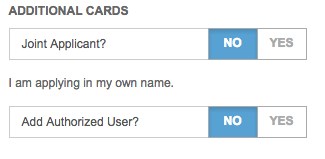 Step 8: Review the terms and conditions and click the tickbox to consent to them.

Step 9: Click the SUBMIT button to complete the application process.