The Community First Credit Union World Elite Mastercard Credit Card allows cardholders to manage their credit online in only the most basic of ways. With the online account, cardholders are able to make payments instantly and review their statement history. That is about it when it comes to online support. There is no online option for recovering your login information and cardholders are not given the tools online to activate any newly received cards. If you or someone you know is having trouble accessing your online account or activating your newly received card then direct yourself to the guide we have created that will walk you through both the login and activation processes. All you need to do is scroll down this page and you will find both guides.
At this point we would like you to take a moment to read the online privacy policy. Doing so will inform of you how your valuable personal information is going to be protected throughout the activation and login processes.
How to Login
You first need to head over to the login homepage, pictured below.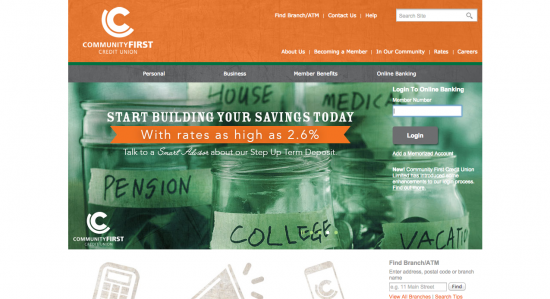 You must then enter your Member Number in the blank space provided and click the Login button. On the following page you must verify your identity by submitting your Password and again clicking the Login button.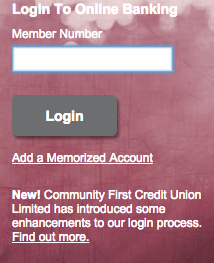 Sadly, Community First Credit Union has not made it possible for users to manually retrieve their forgotten login information. If you are in a situation where you have either misplaced or forgotten your login information, your only option is to e-mail Community First Credit Union support staff at ibsupport@communityfirst-cu.com and wait for a response.
Activate
It is rather unfortunate that Community First Credit Union has given such a poor attempt at helping their customers out online. If you have just received your card your only option for activating it is to contact customer support at the e-mail address provided above.