Welcome to the application guide for the Community First Credit Union World Elite Mastercard Credit Card. Below you will find a guide that we have created just for you that details absolutely everything you need to know about the online application process. If you or anyone you know is having difficulty completing the application process, or simply wants all the tools available to make the application process as simple and straightforward as can be, use this page and the links on it to help keep the application process smooth.
Before continuing on to the guide we feel it is important that all of our readers review the online privacy policy so they are aware of their personal information is going to be used and protected throughout the application process.
Requirements
The following requirements need to be met in order to complete the online application successfully:
Be at least 18 years of age or older
Be a resident of Canada
Have a valid Social Insurance Number (SIN)
How to Apply
Step 1: You will first need to navigate to the application homepage, pictured below.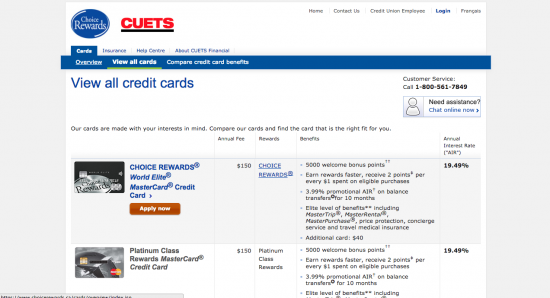 Step 2: Click the Apply now button under the World Elite Mastercard Credit Card section.

Step 3: On the following page type in Community First Credit Union and click the toggle to designate Yes. You must then click the Continue button.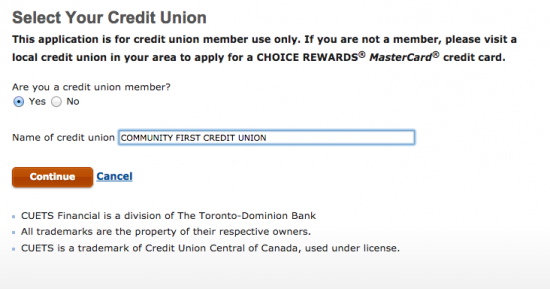 Step 4: Review the terms and conditions and click the tickbox to confirm that you consent to receiving all disclosures electronically.

Step 5: Designate whether you are a Canadian citizen and enter your First and Last name where applicable.
Step 6: Enter the following home address information in the blank spaces provided:
Home address
City
Province
Postal code
Housing status
Monthly payment
Years at current address
Whether your mailing address is different than your home address
Home phone number
Mobile phone number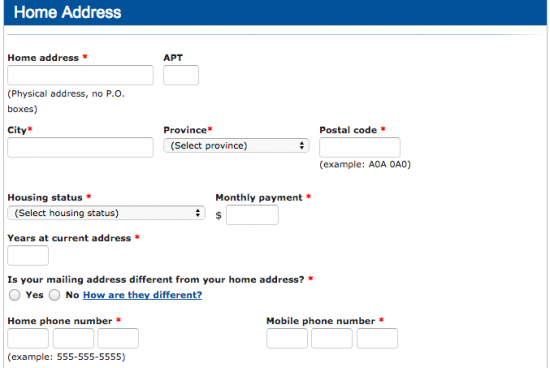 Step 7: Enter the following personal information in the blank spaces provided:
Date of birth
Mother's maiden name
Which types of credit card(s) you currently have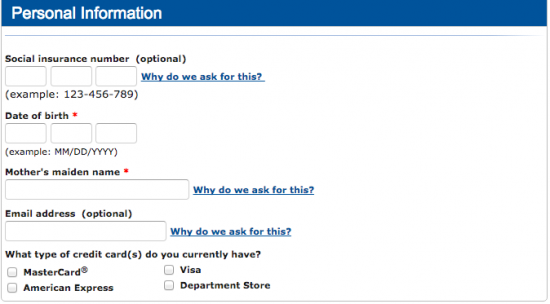 Step 8: Designate whether you wish to add an authorized user.

Step 9: Designate whether you wish to have the balance transfer feature added to your card.

Step 10: Click the Continue button to proceed. You will then be asked to verify that there are no mistakes with the information you have entered before the application process can be finalized.