The Dairy State Bank American Express Cash Rewards Credit Card comes with the added bonus of an amazingly useful online account. The account lets you pay bills online, review monthly statement history paperlessly, and request additional cards with ease. The login process is simple and the enrollment process is even easier. Simply scroll down and you will find a guide that we have created that will make both tasks even easier. Just following the steps and use the images if you are having difficulty reading any small fonts.
We recommend that all of our readers take a brief moment to review the online privacy policy as it explains how your personal information is going to be used and protected throughout the login and enrollment processes.
How to Login
Step 1: The first thing you need to do is navigate to the login homepage, pictured below.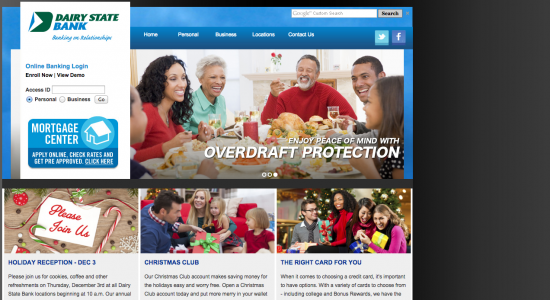 Step 2: Then enter your Access ID into the blank space provided and click the Go button. You will then need to answer your Security Question before you will be given access to your online account.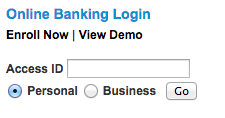 Step 3: Strangely, the only way to retrieve your lost or misplaced login information is by contacting Dairy State Bank directly at 1-715-234-9181.
Activate/Enroll
If you still need to create an online account you can do so by either calling the enrollment number listed above or by enrolling online. To enroll online first click the Secure activation link above. On the following page click the Enroll Now link.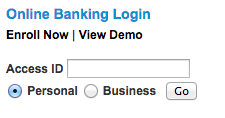 You must then enter the following information where applicable and click the Submit button:
First and last name
Checking or savings account number
Account type
E-mail address
Security Question
Security Answer
Telebank pin or last 4 digits of SSN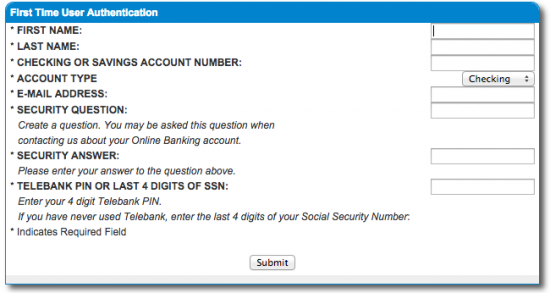 Once completed you will have created an online account from which you can manage your Dairy State Bank American Express Cash Rewards Credit Card in its entirety.