The guide that is provided on this page will explain how to login to the online account associated with the Dairy State Bank Visa Signature Bonus Rewards Credit Cards and how to enroll for one if you have not done so already. Scroll down this page and you will find everything you need to know about to how to login to your online account so you can pay bills online and review your monthly statements all from the comfort of your own home. This guide applies to both the Dairy State Bank Visa Signature Bonus Rewards Credit Card and the Dairy State Bank Visa Signature Bonus PLUS Rewards Credit Card.
Before you continue we feel it is important that you take a moment to review the online privacy policy so as to be certain you understand how your personal information is going to be handled throughout both the enrollment and login processes.
How to Login
Step 1: To begin you will need to head over to the login homepage, pictured below.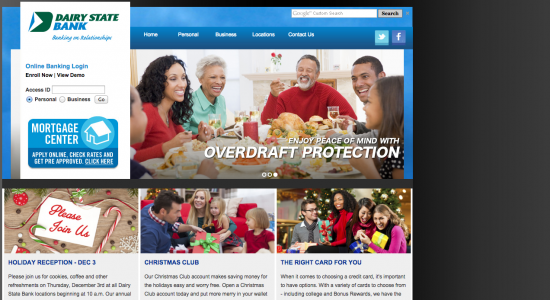 Step 2: Following that you must enter your Access ID into the blank space provided and click the Go button. Before being given access to your online account you will need to answer your Security Question.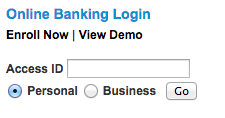 Step 3: Annoyingly, there is no way to retrieve forgotten or misplaced login information online. The only way to retrieve your information under those circumstances is to contact Dairy State Bank directly at 1-715-234-9181.
Activate/Enroll
To setup an online account you have to two options: you can either call the activation number above or you can register for one online. To register online click the Secure activation link listed above. On the following page click the Enroll Now link.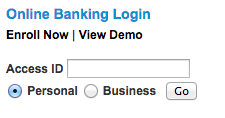 You will then be tasked with entering the following information before clicking the Submit button:
First and last name
Checking or savings account number
Account type
E-mail address
Security Question
Security Answer
Telebank pin or last 4 digits of SSN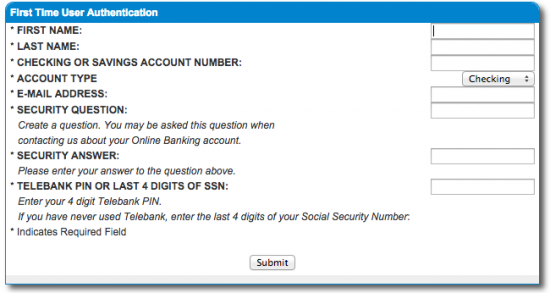 And that is it! That is all it takes to enroll for an online account for both of the Dairy State Bank Visa Signature Bonus Rewards Credit Cards.