The Detroit Lions Extra Points Credit Card is an excellent credit option for any football fans looking to save money on game tickets or NFL products. This card comes with a rewards program that can earn you 2 points for every $1 spent on qualifying NFL purchases and 1 point for every $1 spent elsewhere. When you rack up enough points, they can be redeemed and put towards various NFL products or, if you hit the 2,500 point mark, you can redeem them for cash back. If you're approved for this credit card, your APR for purchases will be set at a variable rate of either 15.24%, 20.24% or 25.24%, depending on your creditworthiness. Another feature that prospective cardholders can look forward to is the 0% APR for 15 months on balance transfers made within the first 45 days of having your card. As you can see, there is enough NFL hidden perks found in this offer to make this card a worthwhile choice. Scroll down to find out how you can apply.
We recommend that you review the Barclaycard privacy policy to learn how the personal information you supply will be used.
Requirements
The following requirements must be met in order to be eligible for this card:
You are at least 18 years of age
You reside in one of the approved US states
You have a valid SSN
How to Apply
Step 1- Begin the application process by clicking here. On the application page, select the blue Apply Now tab to proceed.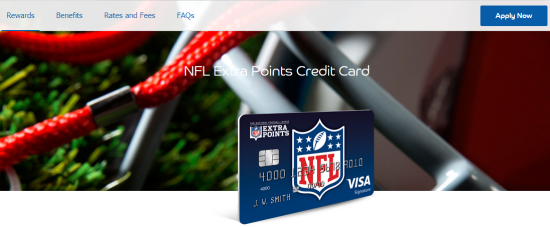 Step 2- Using the drop-down menu located underneath the Carry Your Team Everywhere heading, select Detroit Lions from the list of available options.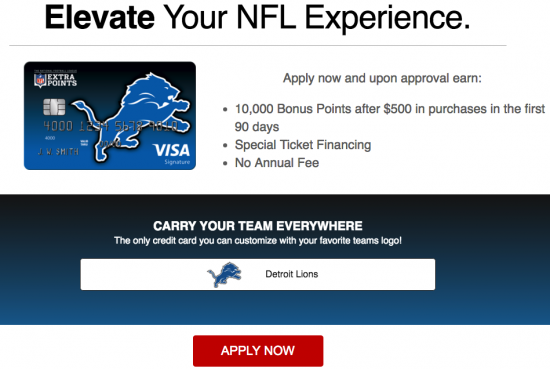 Step 3- Here, supply your First Name, Last Name, Permanent Address (State, Zip Code, City), and indicate the amount of years and months you've been living at your address. Before proceeding, specify your Residence Status.

Step 4- Regarding your Employment and Financial Information, indicate your Occupation, your Total Annual Income, and select Yes or No to indicate whether or not you would like to spend an additional $15 to expedite the delivery of your card.

If you answered Student when asked about your current occupation, the following information must be provided:
Class year
School address (street, city, state, zip)
School state
Materials will be sent to? (permanent address or address at school)
School name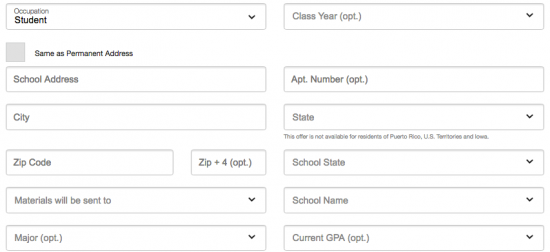 Step 5- Under Contact Information, supply your Primary phone number, your Email address, and select Yes or No to indicate whether or not you are a US citizen.

Step 6- In the blank fields, provide your Date of Birth, your Social Security Number, and your Mother's Maiden Name.

Step 7- By reading the paperless statement disclosure and checking each of the boxes on the left side of your screen, you can choose to receive your bank statements electronically. Leave the boxes unchecked if you wish to receive your statements through the mail. You may also consolidate your previous balances into one bill by performing a balance transfer.

Step 8- Carefully read over Barclaycard's terms and conditions and, if you agree to them, click Apply to conclude the application process.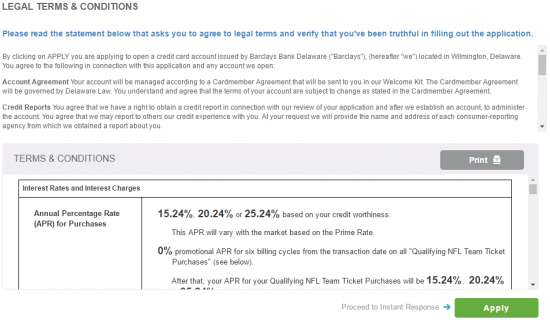 Now that each of the above steps have been completed, you can proceed to the following page where Barclaycard will inform you as to whether or not your application has been accepted. Best of luck!