Fifth Third Bank has donated over 5 million dollars to the Stand up To Cancer organization through a variety of methods, one of which is through making available this credit option. This card contributes $5 to the cure every year it is active as well as donating 0.2% of net sales. By June 2016, the bank has estimated, and guaranteed, that $400 000 will be raised by this alone. On top of contributing to such a worthy cause, you will be collecting 1 point per dollar spent when you use your card to make a purchase of any kind. If you'd like to sign up for this account, follow your guide through their application process just below and we'll help get you on your way.
We advise reading over the websites privacy policy before continuing on with any part of the application process.
How to Apply
Navigate to the card summary page and click APPLY NOW

Step 1-Login
If you already have an account with Fifth Third Bank, enter in your User ID and Password on the left. If that's not the case, enter your ZIP Code on the right.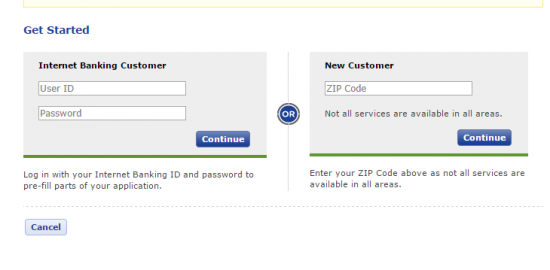 Step 2-Card Selection Review
Confirm that this is the card that you wish to apply for and that you understand why it will not be made into a joint account by clicking Continue.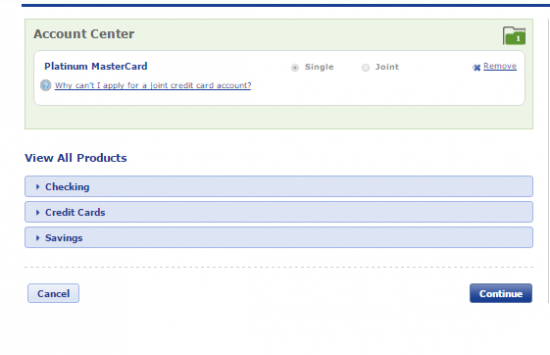 Step 3-Personal information
Enter in the following personal information into the fields below:
Full Name
Full Physical Address
Whether you rent or own
Monthly housing payment
Whether you're address has changed in the past 3 months
Phone Number
Email
SSN
Date of Birth
Driver's License Number
State Issed
Expiration date of Driver's License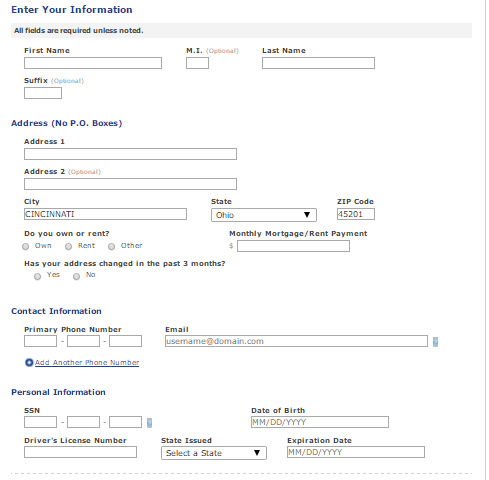 Step 4-Employment Information
Following your personal information, supply that which pertains to your financial situation by entering in the following:
Employment Status
Annual Income
Employer Name
Employer Phone Number
Years/Months employed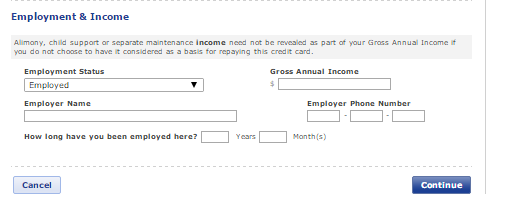 Step 5-Security Questions
Based on the information you just gave, they will ask you a number of questions to confirm your identity.

Step 6-Features and Disclosures
The last steps will involve you reviewing the card's options and benefits as well as reading over the terms and conditions before checking off that you agree to them and sending in your application for review. Good luck!