The Fifth Third Cash Rewards Credit Card is your standard cash rewards card, offering bonus rewards on gas and groceries (2%) and your usual 1% cashback on everything else. They've also thrown in some insurance, made it free of annual fees and given it a flexible APR which means if your credit score is any good it's not a bad choice. The online portal is streamlined and secure, having you jump through quite a few hoops before your application is complete. To review these, scroll down, we've compiled a step by step set of instructions to support you through said application.
You're going to want to read the privacy policy before entering any personal or financial information into the web portal.
How to Apply
Navigate to the card summary page and click on the Apply Now link as shown below.

Step 1-Login
In the case that you are already banking with Fifth Third Bank, just enter in your security credentials into the fields of the left hand window. If you're new to the site, first enter in your ZIP Code before clicking Continue.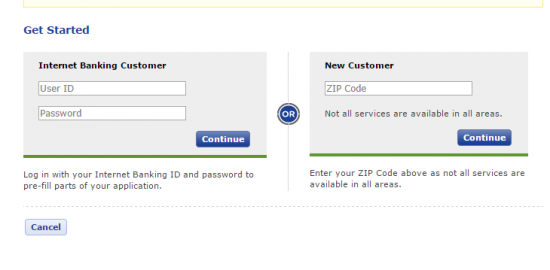 Step 2-Card Selection Review
If you are satisfied with your card selection, click Continue once again.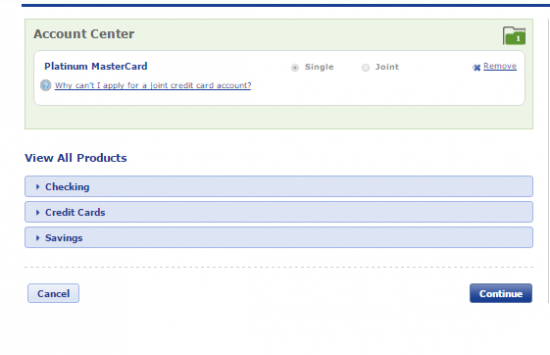 Step 3-Personal information
Enter in the following personal information into the appropriate fields:
Full Name
Full Physical Address
Whether you rent or own
Monthly housing payment
Whether you're address has changed in the past 3 months
Phone Number
Email
SSN
Date of Birth
Driver's License Number
State Issed
Expiration date of Driver's License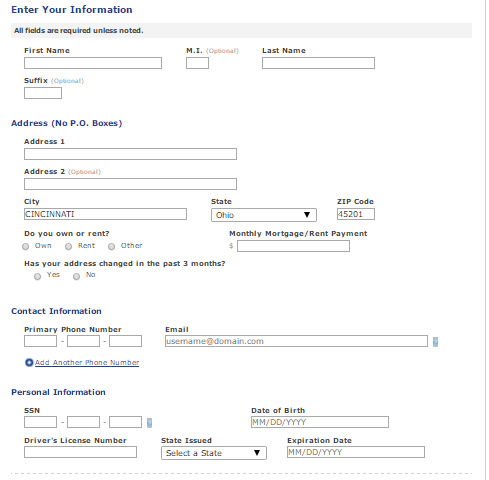 Step 4-Employment Information
Under employment information, you will need the following:
Employment Status
Gross Annual Income
Employer Name
Employer Phone Number
Length of Employment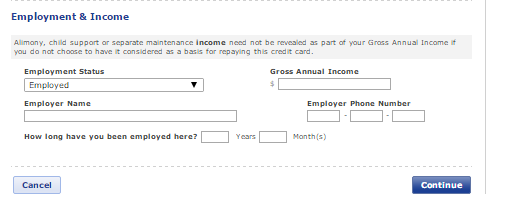 Step 5-Security Questions
They will then ask you a number of questions to confirm your identity.

Step 6-Features and Disclosures
After steps 1-5 have been completed, you will then run over the features/options of this card as well as read over its terms and conditions to ensure that you agree with them before sending in your application for review.